Fancy a Ferrari F12 Berlinetta but only have 77,000 euros in the bank? Well we've found the perfect car for you. The only problem is that it's completely totalled. Yep, a demolished Ferrari F12 is currently up for sale in Germany.
It is highly unlikely that if the 'car' is sold, it will shift hands for anywhere near 77,000 euros. If it does find a new owner however, they'll come into the possession of what could be the most badly damaged F12 on earth. It's the perfect addition to a Ferrari collection…
It remains to be seen just what kind of crash this F12 Berlinetta was involved in but it clearly destroyed the Italian supercar. The entire driver's side of the front fascia has been ripped off as has the front quarter panel while the bonnet has been left dented and crumpled. Additionally, it seems as though the Jaws of Life were used to cut off a large portion of the roof with the windscreen also missing. The damage continues across both sides and even the rear end indicating that the crash suffered by this F12 occurred at exceptionally high speed.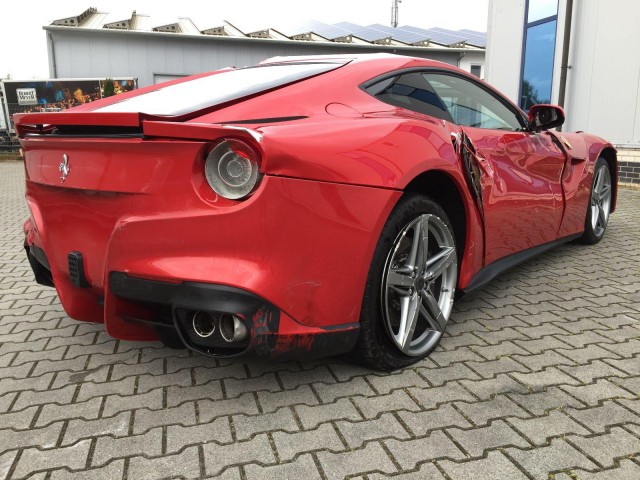 There's a good chance that the expensive V12 engine and dual-clutch transmission are repairable but even so, one could make an engine substantially more powerful than this one for a lot less money.