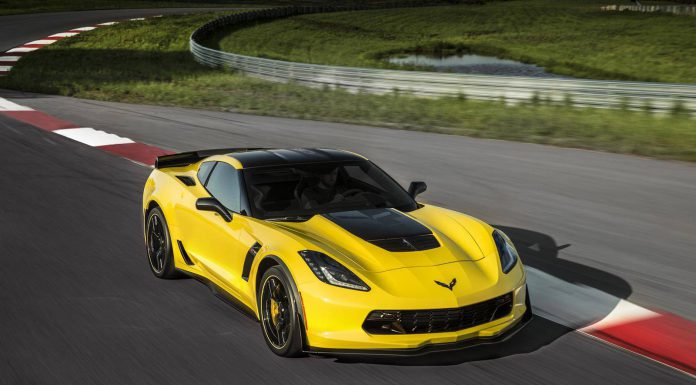 American marque Lingenfelter has just unveiled its upgrades for the 2015 Chevrolet Corvette Z06. The release of these modifications come not long after Callaway revealed its tuning package for the front-engined supercar.
The Lingenfelter kit sees the implementation of a 15 per cent overdrive supercharger pulley, high-flow air filter, 100 mm idler pulley kit, a custom tune for the 6.2-litre supercharged V8 engine, a handheld programmer as well as a 170-degree performance thermostat.
When combined with chassis and dyno tuning, power from the car is bumped from 650 hp and 650 lb-ft of torque to 720 hp and 730 lb-ft. Helping to make the upgraded engine discernible from standard Z06's, Lingenfelter badges have been installed made from stainless steel on the engine.
The package is priced at $3995.