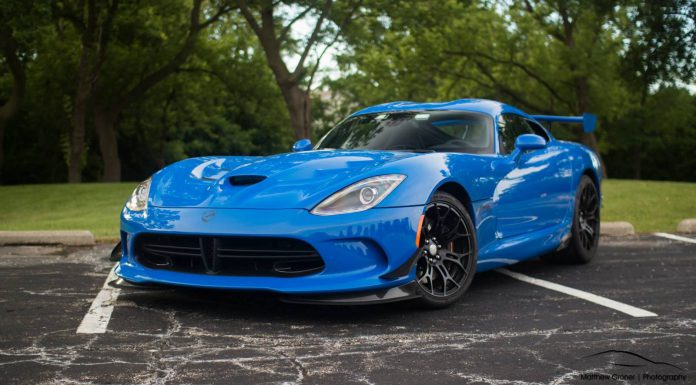 While the Dodge Viper has faced its fair share of difficulties since being relaunched under the SRT brand name, most notably due to a lack of sales, the American supercar is still that; a performance car which brings together the very best of what the U.S.'s automotive market offers. In Viper TA 2.0 specification, it is even more special.
The Dodge Viper TA 2.0 was introduced for the 2015 model year and includes a number of upgrades over the previous TA. For example, it comes standard with a redesigned carbon fibre front splitter and canards as well as a custom rear wing. Additionally, dual-mode suspension is featured alongside a five-mode traction control system. Completing the modifications of the Viper TA 2.0 over the previous TA is a carbon fibre X-brace over the engine bay as well as 18 or 19-inch matte black wheels with Pirelli P Zero Corsa rubber.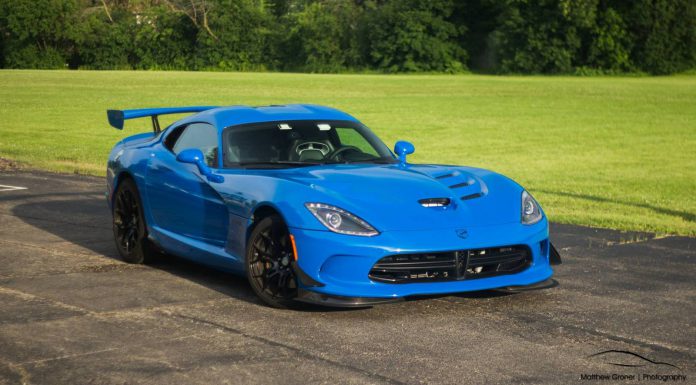 Thanks to the extensive personalisation options available for the Viper, customers have an almost limitless number of bespoke components and finishes to choose from. This particular Viper TA 2.0 is painted in a bright shade of blue and alongside the aforementioned matte black wheels, it also includes a set of black brake calipers. When snapped by Matthew Groner, it looks exceptional!