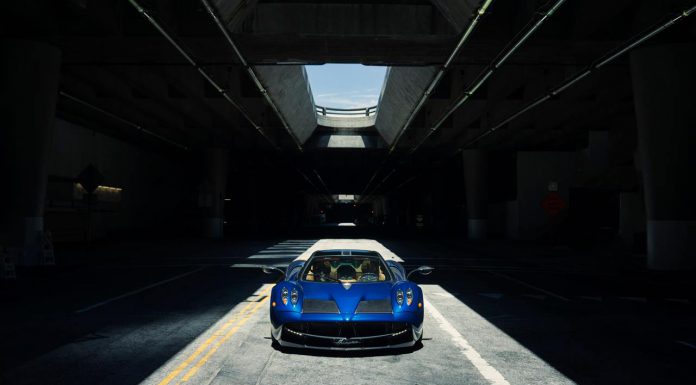 With around 40 per cent of all Pagani Huayra coupes ordered heading to the United States, the U.S. is quite comfortably the biggest market for the Italian supercar. Now the U.S. Pagani family has just welcomed its newest arrival with a stunning blue Huayra recently touching down in California.
Nicknamed 'Ella', this Pagani Huayra is chassis number 61. While not quite as incredible as the custom Huayra La Monza Lisa and Huayra 730S Edition both of which also reside in the United States, it does feature a plethora of elements to distinguish it from other Huayras on the streets anywhere in the world.
For starters, much of its exterior is finished in a glorious shade of rich blue which provides the potent performance powerhouse with an exceptionally sleek and sophisticated look. The blue is then paired with carbon fibre front and rear active wings, a carbon fibre roof and decklid as well as carbon front and rear bumpers and side skirts.