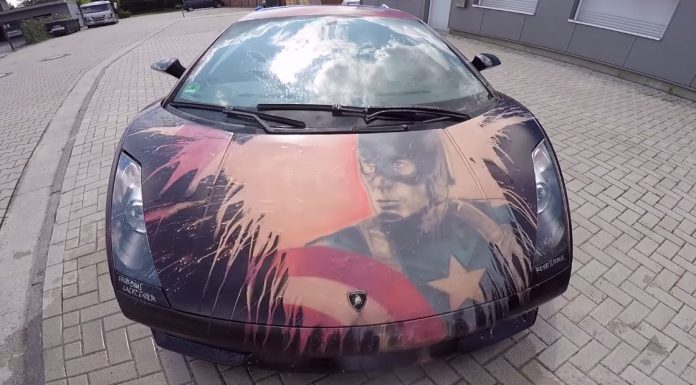 Cars which change colours when water is applied have begun to emerge in recent times and the following Lamborghini Gallardo with such a paint scheme is certainly the most incredible created thus far.
The paint scheme is the work of German graffiti artist Rene Turrek and on first impressions, it simply looks like a dark shade of purple with very little shine to it. In fact, it looks rather dull. When applied with water however, it becomes a celebration of the Avenger's and Captain America.
[youtube]https://www.youtube.com/watch?v=h4LmDohrorw[/youtube]
As soon as water is splashed over the front end, an image of Captain America posing in his suit and American flag shield appears as if out of thin air.
If you ever had your car painted with this sophisticated form of finish, what images would you have?