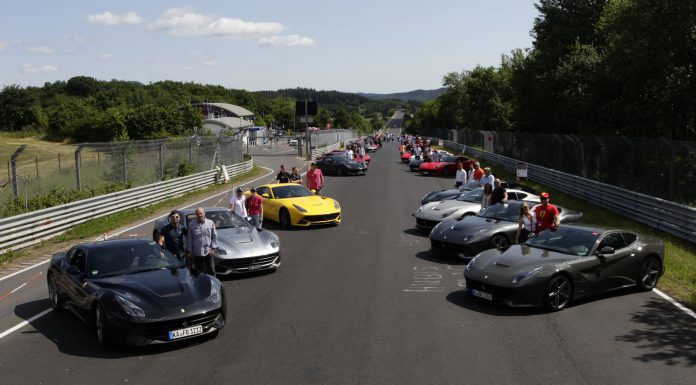 Earlier in the month, we brought you the news and images of no less than 40 Ferrari F12 Berlinettas hitting the Nurburgring Nordschleife. Now the Italian marque itself has just released a video showing the incredible track day unlike any other held at 'Green Hell'.
[youtube]https://www.youtube.com/watch?v=D0394UBbYRE[/youtube]
As part of the event, the head of Ferrari development test drivers, Raffaele De Simone, attended and provided participants with hot laps of the circuit. Following on from their experiences in the passenger seat, each F12 Berlinetta owner was able to lap the famous German circuit about 15 times.
Events like this only take place once in a blue moon and the turnout was unsurprisingly very impressive.