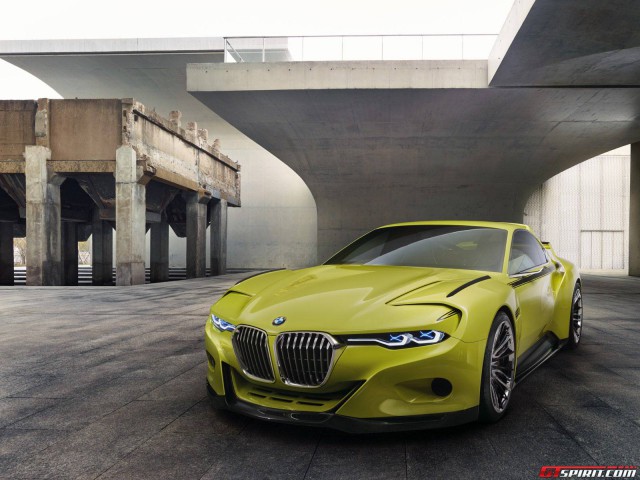 According to new reports, the two concepts which BMW will debut at next month's Pebble Beach 2015 concours will be an M4 GTS concept as well as a tweaked version of the BMW 3.0 CSL Hommage concept unveiled a couple of months ago.
If Pebble Beach 2015 does indeed play host to the unveiling of an M4 GTS, it will come exactly two years after the current M4 sports car was previewed in concept form at Pebble Beach 2013. Of most importance between the M4 GTS and the 'regular' M4 will be the fact that the new version weighs about 100 kg less.
Those weight savings will come through the removal of the rear seats as well as a selection of lightweight aerodynamic components. Additionally, the M4 GTS is expected to be available with a strong roll cage to improve the German sport's cars structural rigidity.
All told, it is suggested that just like the E92-generation BMW M3 GTS, the new M4 GTS will be oriented around racetrack driving. It is also said that the water-injection system of the M4 MotoGP Safety Car will act as a cooler for the engine's charge intake to both reduce knock and open up the possibility of running additional boost.
As for the new 3.0 CSL Hommage, a teaser image showing its steering wheel confirms that a new version will be unveiled at Pebble Beach. At this stage however, possible styling changes remain unknown.