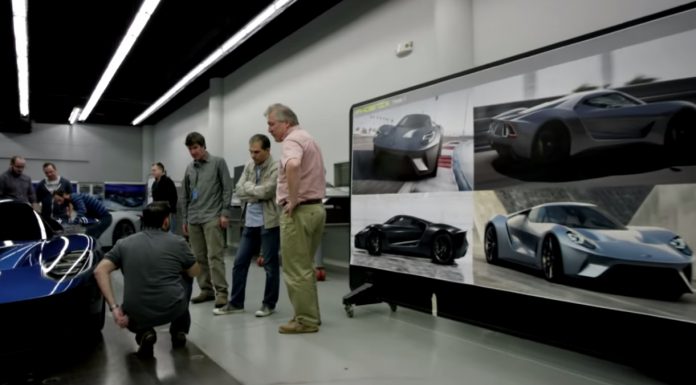 At the Detroit Motor Show in January, Ford stopped the automotive world in its tracks with the unveiling of the 2016 Ford GT. Before the car debuted, absolutely nothing was known about the car as it was designed and tested in secret. Now thanks to the American automaker, we have been provided with our first look at the secret design studio which made the new Ford GT a reality.
[youtube]https://www.youtube.com/watch?v=igt67rN74p4[/youtube]
The creation of the supercar was so secretive that only a handful of top executives from Ford knew about the car beyond those immediately tasked with designing, engineering and building the initial show cars.
As the following video shows, the vehicle's design studio is very small and actually located in a basement storage room of the expansive Ford Design Center.
Powering the 2016 Ford GT is a twin-turbocharged 3.5-litre EcoBoost V6 engine delivering over 600 hp. Power is then sent to the rear wheels via a seven-speed dual-clutch transaxle transmission.