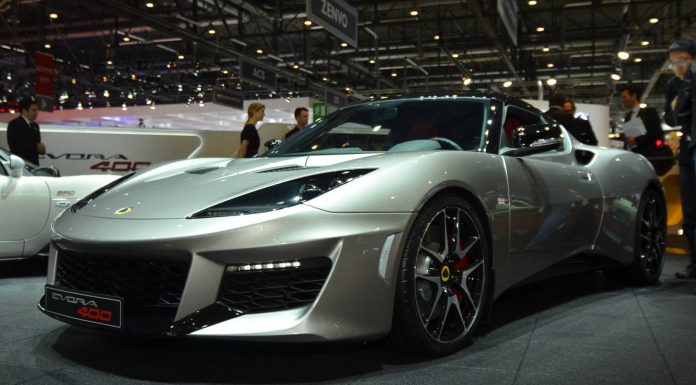 Lotus has revealed that the upcoming Evora 400 Roadster will hit the U.S. market just six months after the coupe launches in the States in December.
According to Lotus chief executive Jean-Marc Gales, sales of the Evora 400 Roadster should match those of the coupe. Consequently, 500 units are tipped to be sold annually. Gales expanded on this by saying "The roadster is the quintessential U.S. car. We are betting heavily on Florida and California with it."
Of course, the main point of difference between the Evora 400 coupe and the Roadster will be the removable roof of the latter. Gales has previously revealed that it will feature two carbon fibre roof panels that can be stored in the front and weigh a mere 3 kg each.
It is inevitable that from a mechanical standpoint, the Evora 400 Roadster will remain the same as the coupe. Consequently, it should feature an uprated version of the Evora S's supercharged 3.5-litre Toyota V6 engine now delivering 400 hp, a 16 per cent increase. Torque in the coupe is 410 Nm and the British marque has confirmed it will sprint to 96 km/h in just 4.1 seconds and on to a top speed of 300 km/h.
[Via Automotive News]