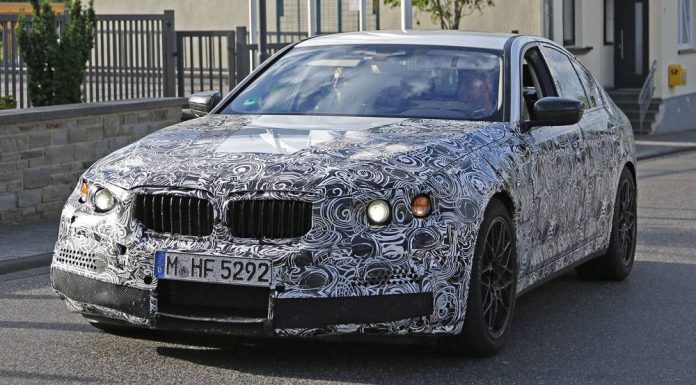 It has just been revealed that BMW will outsource a portion of next-generation 5-Series production to Magna Steyr, a contract manufacturer based in Austria.
Currently, Magna Steyr produces the Mini Paceman and Countryman but will crease creating those models at the end of the year. It will then prepare itself for the arrival of the new 5-Series where it is tipped to produce 50,000 to 70,000 examples of the luxurious German sedan each and every year.
As it stands, the existing 5-Series is made at the German automaker's factory in Germany. Last year, a total of 373,053 5-Series models were sold and thanks to a selection of new features and a refreshed design, the next-gen 5-Series could prove even more popular than the current car.
Magna Steyr already produces the Mercedes-Benz G-Class and Peugeot RCZ and in the coming years, will build selection models from the Jaguar Land Rover group including a potential crossover to sit below the F-Pace.
Underpinning the new BMW 5-Series range will be the Cluster Architecture (CLAR) set to also be used by the next-gen 3-Series, 6-Series and 7-Series models. The Cluster Architecture will combine aluminium, high-strength steel as well as carbon fibre. In M5 guise, this new platform should help the M5 shed 180 kg over the current car.
When combined with an uprated 4.4-litre twin-turbocharged V8 engine delivering 600 hp as well as all-wheel drive, it should be significantly quicker from a standstill.