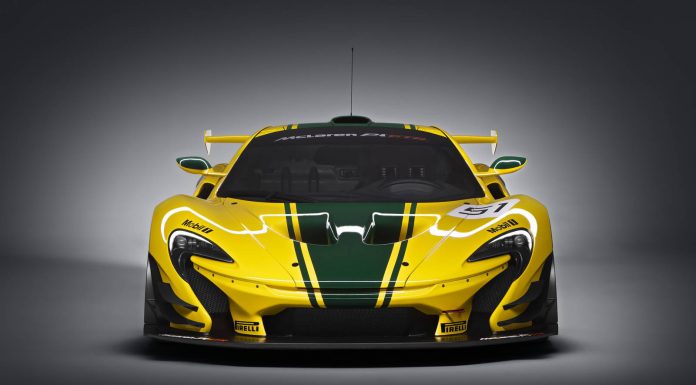 Production of the track-only McLaren P1 GTR has just kicked off four months after the car debuted in production-spec at the Geneva Motor Show 2015.
The British marque originally intended to start producing the P1 GTR after the production run of the road-going P1 finished. However, on the back of high demand for the dedicated track version of the British hybrid hypercar, the automaker decided on kick starting production earlier.
As it stands, 42 orders for the McLaren P1 GTR have been placed and McLaren predicts that a total of 45 will soon be heading to customers.
Compared to the road car, modifications have been made to the engine of the P1 GTR. Typically the P1's 3.8-litre twin-turbocharged engine and electric motor make 903 hp combined. That has been increased to 986 hp (1000 PS) for the McLaren P1 GTR however.
Additionally, new race-prepared suspension has been fitted providing a fixed ride height which is lower than the standard car. The wing mirrors have been repositioned onto the A pillars to put them closer to the eye of the driver and reduce aerodynamic drag. Meanwhile, the trailing edge of the door-mounted radiator channels have been extended to draw more air down through the cavity within the door, and into the engine to aid cooling.