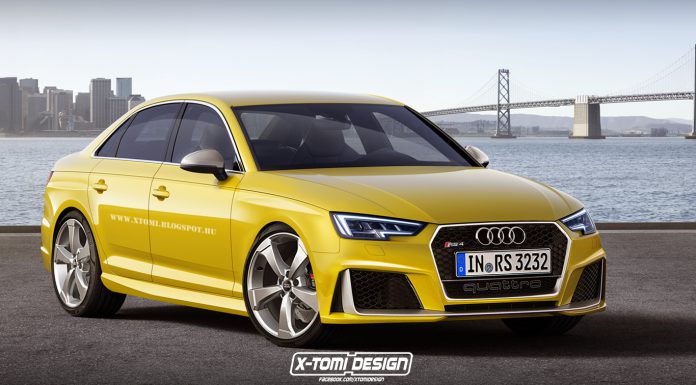 Considering that both the BMW M3 and Mercedes-C63 AMG are available in sedan guises, it is quite surprising that the current generation Audi RS4 is only available as an estate. With the latest-generation Audi A4 range just being revealed however, there's certainly a possibility that the German firm could again offer the car as a sedan.
In order to give us an idea of how the upcoming new Audi RS4 could look as a sedan, X-Tomi Design has created the following rendering. As you'd expect, it doesn't show anything surprising other than what the name implies; an Audi RS4 sedan. And there's no denying that it looks good.
While it is hard to say for certain just how the next RS4 will look, this rendering if probably quite accurate with it including all of Audi's trademark RS elements like the bold and aggressive front bumper.
[Via X-Tomi Design]