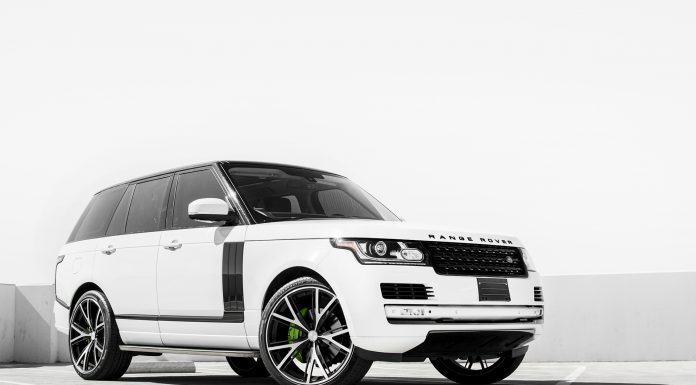 Elegance and class, that's Land Rover for you. But this 2015 Range Rover has some serious style! Captured by KVK Photography in Costa Mesa, California, this classy Rover has been outfitted with a variety of style and performance modifications. From the custom black accents to the green painted brake calipers, this insane SUV has it all.
This white beauty has a Startech rear bumper, giving it a very impressive look from the rear. In addition, the supercharged SUV sits on 24″ PUR Design 9ine wheels. Not only does this Range Rover look good, it has some power to back it up!
Complete with a Startech custom valved exhaust, pulley and tune, this bad boy clocks in at a little under 600 hp.