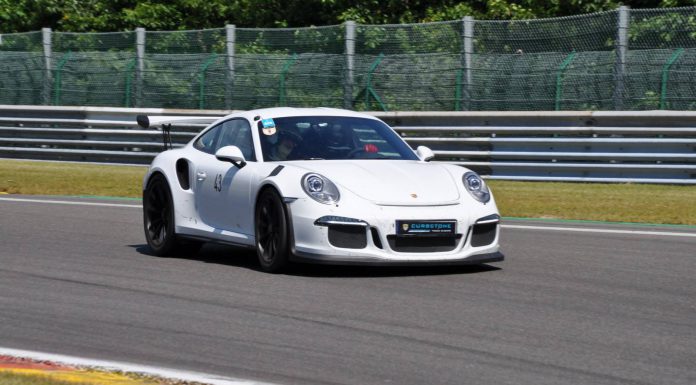 Is there any better way to start the month than with a track day? We don't believe so and that's exactly what the organisation from Curbstone Track Events did with their 5th "round" at Belgium's most epic track, Spa Francorchamps.
We first took a look through the carpark and besides a Verde Ithaca Lamborghini Gallardo LP570-4 Superleggera, we were stunned by a brand new white Porsche 991 GT3 RS. This most recent race monster from Porsche comes with a brand new 4.0-litre six-cylinder engine with a total output of 493 hp. This power lets the 911 GT3 RS sprint from zero to 100 km/h in just 3.3 seconds (which is 0.6 seconds faster than the previous generation). 200 km/h is then reached in just 10.9 seconds.
Furthermore we saw an AC Cobra, a matte grey SLS 63 AMG, C63 AMG, a Rolls-Royce Ghost, a Porsche 991 GT3, a Porsche Carrera GTS, an Audi R8 GT, BMW M3 and a Lotus Exige LF1.