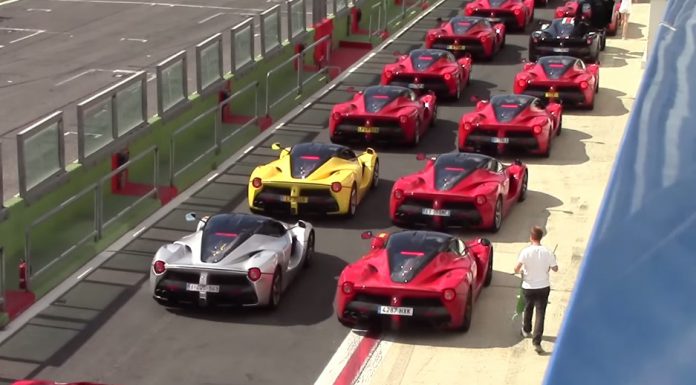 At this year's Ferrari Cavalcade 2015 event in Italy, the Italian marque's finest ever vehicles turned out in their droves for a truly spectacular gathering and rally unmatched by any other Ferrari event in the world.
[youtube]https://www.youtube.com/watch?v=XsOA8cm6MQg[/youtube]
So impressive has the event been this year that it reportedly attracted an incredible 15 Ferrari LaFerraris, 13 of which are featured in the following video at the Vallelunga circuit. It goes without saying that this is the most number of LaFerraris to gather in one place (excluding the Maranello factory) and as you can see, makes for a truly incredible display!