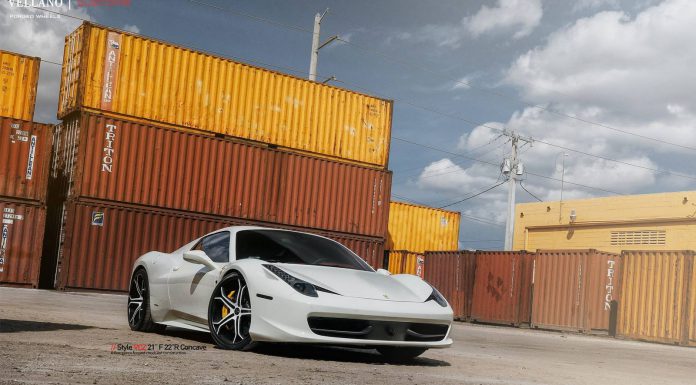 While supercar manufacturers offer their models with a selection of different wheel options from the factory, many owners decide to go aftermarket when it comes to choosing bold and eye-catching shoes for their rides. The owner of the following Ferrari 458 Spider recently headed to Vellano Wheels with that in mind and selected a set of very eye-catching wheels from the American company.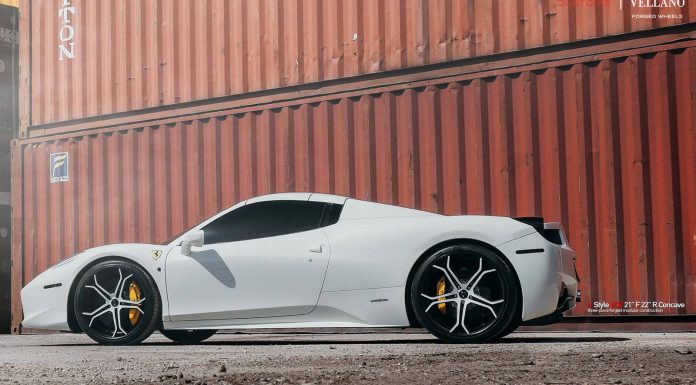 These Vellano wheels feature white rims perfectly matching the exterior finish of this 458 Spider. They then feature black inners to offset the white and help give the car an additional sense of purpose with added flair.
The black elements of the wheels also work well with the blacked out taillights and the Ferrari badges.