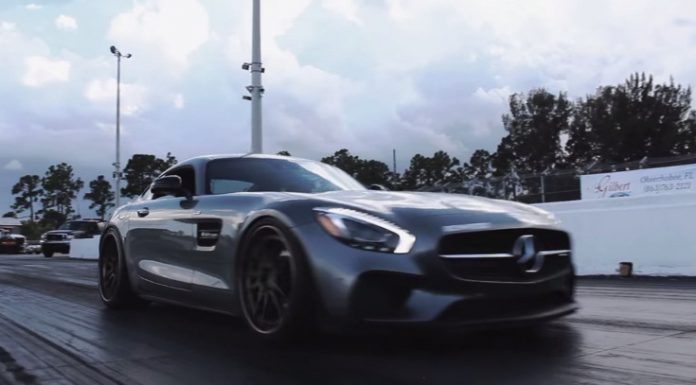 While 0-100 km/h times are frequently quoted by manufacturers, one could quite easily argue that they don't fully reflect a vehicle's acceleration capabilities. The quarter mile is arguably a better judge at how quickly a car can get off the line and in the world of drag racing, breaking into the 10-second region in a street-legal car is very impressive indeed.
[youtube]https://www.youtube.com/watch?v=VRw6jeHwrzw[/youtube]
There are just over a dozen standard street-legal cars which can sprint down the quarter mile in 11-seconds of least and now a Renntech tuned Mercedes-AMG GT-S has just joined that exclusive club. It rocketed down the drag strip in 10.94 seconds at 206 km/h.
This particular AMG GT-S has been installed with Renntech's ECU upgrade as well as downpipes and sports cats. While it is unclear just how much power and torque it is producing, the tuner promises that this is just the start of its AMG GT tuning program!