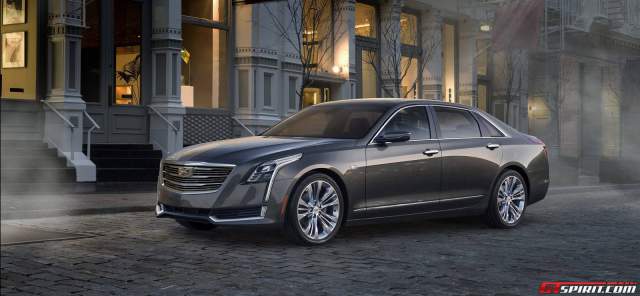 Even before the luxurious 2016 Cadillac CT6 was revealed, it was confirmed that the car wouldn't be the American marque's range-topping sedan. That place will be filled by the Cadillac CT8 set to be slightly larger than the stretched Mercedes-Benz S-Class models. The CT8 won't just be a long-wheelbase CT6 however.
While it will be based around the same aluminium Omega platform as the CT6, the CT8 will feature a bespoke exterior and interior design. Of course, because the car is so far away from reaching the market, it is impossible to say just how it will look. With that being said, Automobile Magazine suggests it will be more "stately". The car more generally will also place a greater emphasis on ride comfort for occupants as opposed to the mix of handling dynamics also found with the CT6.
Compared to the long-wheelbase S-Class, the Cadillac CT8 should be significantly lighter thanks to the aforementioned aluminium platform.
As for engines, the CT8 should be available with the brand new twin-turbocharged 3.0-litre V6 which debuted in the CT6. Additionally, a naturally aspirated 3.6-litre V6 will be offered while a range-topping 4.5-litre V8 delivering in excess of 500 hp could also be made available.
[Via Automobile Magazine]