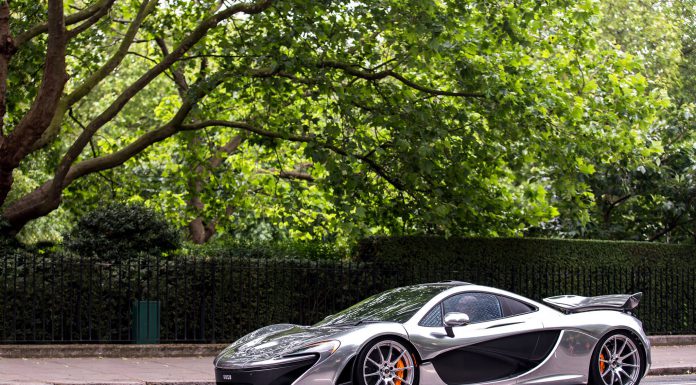 An exceptionally bold McLaren P1 from the McLaren Special Operations division has just been snapped on the streets of London. Previously seen last year in Spain, this is one of just a handful of times the British hybrid hypercar has been seen on the move.
Undeniably the most noteworthy feature of this McLaren P1 is its silver chrome paint finish. Additionally, it includes a range of orange accents particularly on the bold carbon fibre rear diffuser and front splitter. Chrome wheels are also present as are orange brake calipers.
Interestingly, the P1 was driving around London's streets in 'Race Mode' which isn't actually legal for the road. It's unlikely that the local police force would know that however.