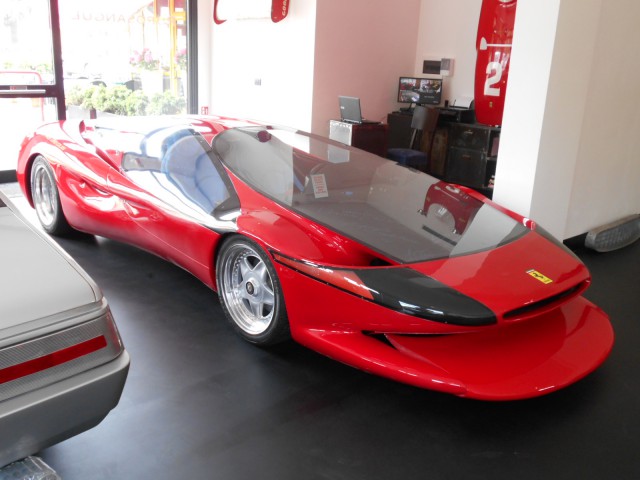 The bespoke Ferrari Testa D'Oro Colani is currently up for sale from an Italian dealership. While not an official Ferrari model, the car's underpinnings are from the famed automaker and it will sit any prospective customer's back a casual $1.7 million.
The Ferrari Testa D'Oro Colani is the vision of industrial designer Luigi Colani. It was created to set new top speed records at the Bonneville Salt Flats and is based around the Ferrari Testarossa. With that being said, very little of the D'Oro Colani comes from the Testarossa and many of the parts that do have been extensively modified.
Most namely of those is the Testarossa's flat-12 engine. Not satisfied with the standard engine, Colani employed Lotec and Ferrari to upgrade the engine. They did so with the installation of two turbochargers and a range of other modifications. All told, the car delivers in excess of 750 hp and at Bonneville in 1991, it managed to reach a top speed of 350 km/h, winning its class.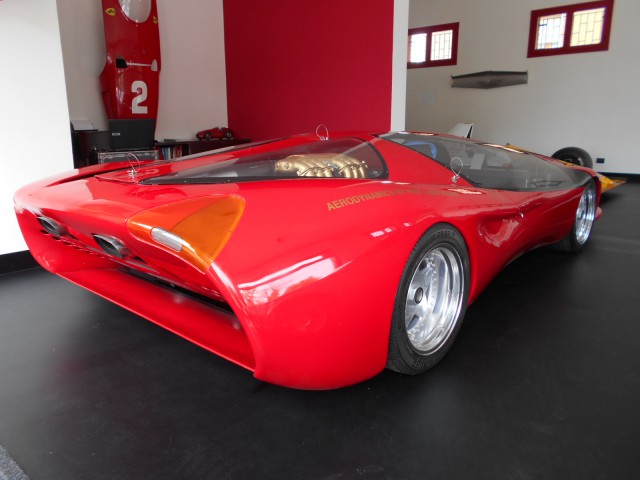 Of course the most eye-catching element of the car is its unique design. Created with aerodynamics as the key objective, the car features an exceptionally long front overhang as well as an elongated windscreen. Exceptionally thin pillars are also featured while the interior is stripped out with racing seats fitted directly to the floor.