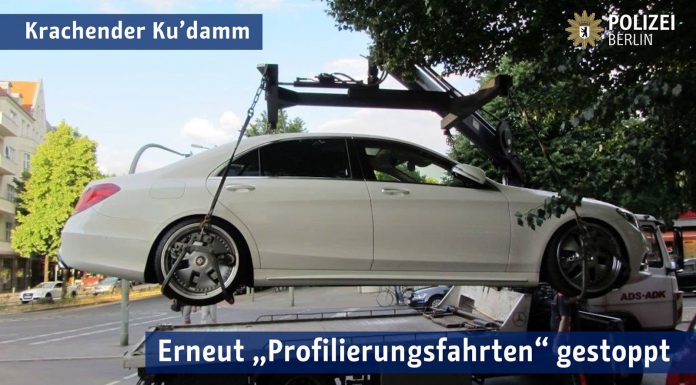 Not long after it emerged that a matte brown Lamborghini Aventador had been impounded in Berlin for being too loud, the full extent of the police force's crackdown on performance cars has surfaced.
The Berlin police have begun to impound and tow vehicles which they suspect have been illegally modified without proof that they have. One of the key focuses over the clampdown relates to loud cars which they police believe have been tampered with as well as so-called incorrect wheel and tyres combinations.
Alongside the aforementioned Aventador, the police force has seized cars like a Mercedes-Benz CLS63 AMG, Lamborghini Gallardo LP560-4 Spyder, BMW 5-Series, Alfa Romeo 156 GTA, BMW 3-Series and a Dodge Ram pickup in recent days.
Tuning cars in Germany is already quite difficult due to a range of restrictions and the fact that modifications have to be certified and checked by engineers from the TUV.