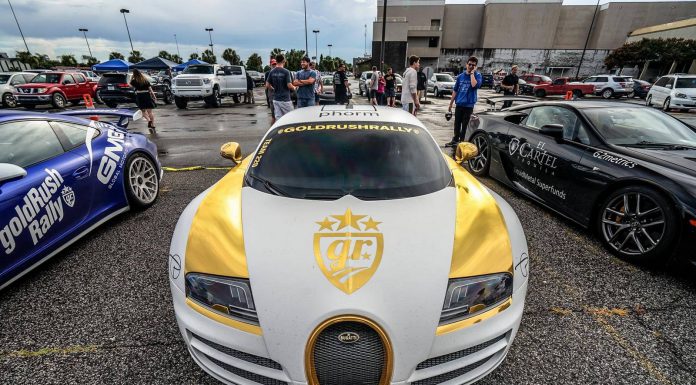 On Thursday, goldRush Rally 7 stopped over in New Orleans while on the final leg of the epic road rally in the United States. As with the other stopovers during the 2015 edition of goldRush Rally, the insane cars turned out in spades in New Orleans.
Arguably the most eye-catching of them all was the bespoke rainbow themed Lamborghini Huracan. This Huracan features an incredibly bright and unique aftermarket wrap combining bright green elements alongside pinks, purples, blues, yellows and reds. It is also rolling on a set of mismatching coloured wheels and includes a carbon fibre front splitter and carbon side skirts.
Benjamin Chen's black, white and gold chrome Bugatti Veyron Super Sport Pur Blanc also drew in the crowds as did a gloss black Lexus LFA. A blue Veyron Grand Sport Vitesse also stopped in New Orleans as did the GMG Porsche 991 GT3, a handful of Lamborghini Aventadors and many others.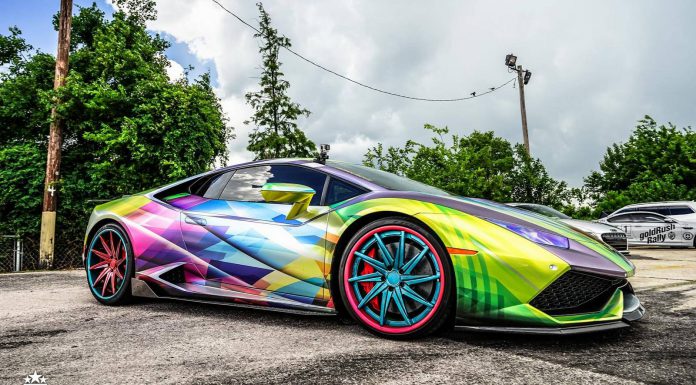 goldRush Rally 7 finished yesterday in Miami. Be sure to stay tuned to GTspirit in the coming days for our concluding coverage.