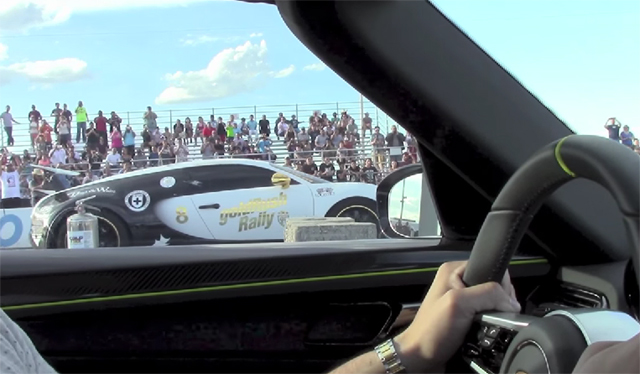 Ever since the Bugatti Veyron launched a decade ago, the French hypercar has remained one of the fastest accelerating cars on the planet. In Veyron Super Sport specification, it reaches 100 km/h in 2.5 seconds flat as well as a top speed exceeding 430 km/h. Off the line however, how does the Veyron SS compete against the quickest hybrid hypercar on the market, the Porsche 918 Spyder?
[youtube]https://www.youtube.com/watch?v=-CXSw6sd7Ws[/youtube]
Well during goldRush Rally 7, Alejandro Salomon pitted his unique stealth black 918 Spyder against Benjamin Chen's Veyron Super Sport Pur Blanc. As you'd expect, the results were quite close.
Across the three races featured in the video, the 918 came out on top in two thanks to the use of its potent and consistent launch control system. When the Veyron Super Sport was launched perfectly however, it came out on top.
Which of the two would you prefer?