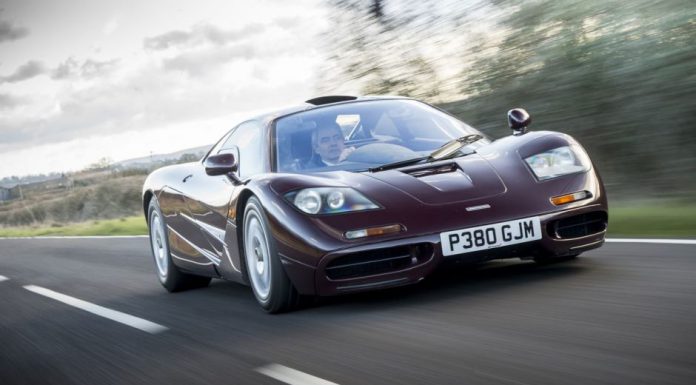 Reports have come in confirming that Rowan Atkinson has officially sold his McLaren F1 for a cool $12 million USD (£8 million).
The actor most known for his role as comedy character Mr. Bean purchased the McLaren F1 new from McLaren in 1997 for £640,000. Since purchasing the car, Atkinson has had the misfortune to crash the vehicle twice. The first accident occurred in 1999 and the second occurred more recently in 2011. The most recent accident reportedly cost nearly £1 million to repair.
Atkinson has covered 41,000 miles in the F1 during its 17 year life. As one of the most die hard car enthusiasts in the world, Atkinson reportedly used the F1 religiously, even just to 'pool about' to the shops.
This particular F1 is #64 of 107, making it one of the rarest automobiles in the world.
No word has been released as to the identity or nationality of the buyer, although we do know that Atkinson has had the F1 listed for sale since the beginning of the year.
The F1 is powered by a 6.1-litre V12 engine developing a 627 hp and will reach a top speed of 241 mph. The sprint from 0-60 mph takes just 3.2 seconds.
[Via CAR]