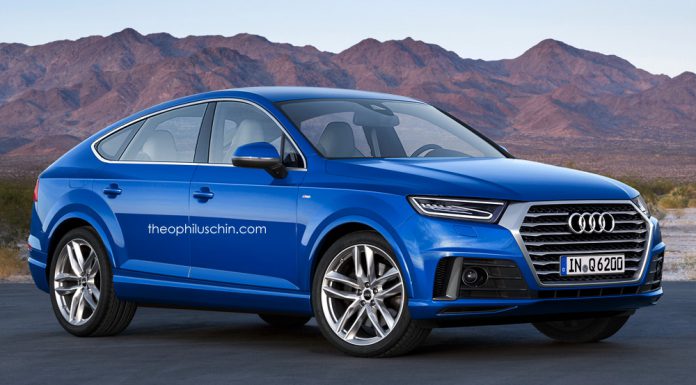 Not too long ago, Audi confirmed that it is working on an electric crossover to launch in 2018. The car will join the Q1 and Q8 in the German firm's ever expanding fleet of SUV models.
According to newly emerged reports, a concept of the car will be unveiled at September's IAA Frankfurt Motor Show 2015. The car could reportedly be dubbed the Audi Q6 e-tron and in initial concept specification, could feature an all-electric powertrain. When the car reaches the market however, it's possible that it could also be produced with a plug-in hybrid system or even as a hydrogen SUV.
Whatever powers the Audi Q6 e-tron, it will be based around the company's MLB Evo architecture featured on the latest Audi Q7. When it hits the market, it will directly rival the upcoming Tesla Model X. The car will have an electric range of at least 500 km and possibly even more.
The Q6 e-tron will act as the most expensive and efficient variant of the broader new Audi Q6 range. The range more generally will rival the likes of the Mercedes-Benz GLE Coupe and BMW X6. Consequently, it will also be offered with a number of different petrol and diesel-powered engines.
The launch of the Audi Q6 and all of its preceding variants will play a major part in the German marque's plan to increase its range from 52 cars to 60.
[Via Automotive News Europe]