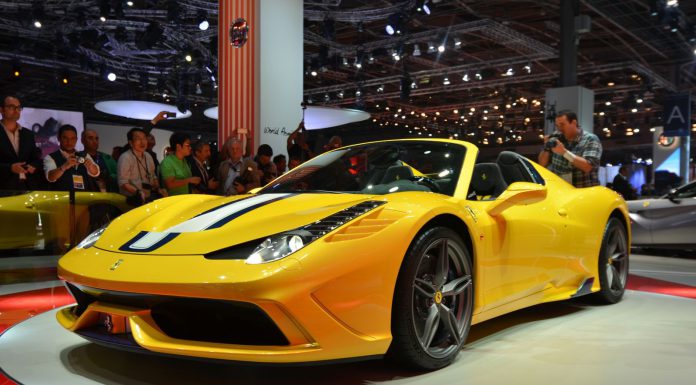 Fiat Chrysler Automobiles chief executive Sergio Marchionne has revealed that Ferrari's initial public offering (IPO) will come in the fourth quarter of the year.
A 10 per cent stake in Ferrari was initially set to hit the stock market in the second or third quarter of 2015 but that was soon pushed back to the third quarter of this year. The latest delay in Ferrari's IPO comes because Fiat Chrysler Automobiles is required to wait at least a year between its own public listing and any other additional offering from within the marque. As a reminder, FCA hit the stock exchange on October 13 of 2014.
While 10 per cent of the Italian supercar manufacturer will hit Wall Street, the remaining 90 per cent of Ferrari is being distributed amongst shareholders in Fiat Chrysler Automobiles as well as the Agneli family, the Fiat founding family.
It is hoped that by spinning off Ferrari, FCA will be able to raise money for future growth of the firm.
When initially discussing the spin-off, Fiat Chrysler Automobiles chief executive Sergio Marchionne said, "As we move forward to secure the 2014-2018 Business Plan and work toward maximizing the value of our businesses to our shareholders, it is proper that we pursue separate paths for FCA and Ferrari."