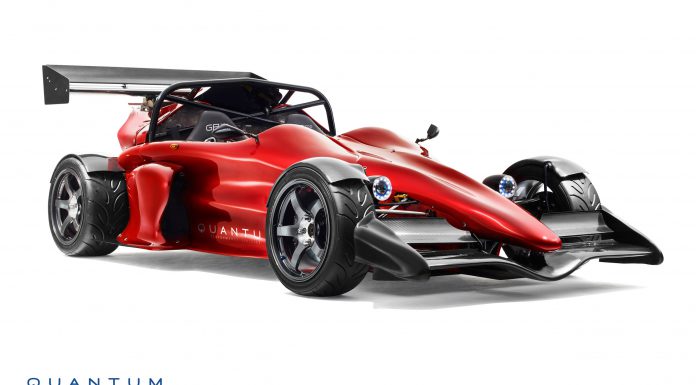 Niche Australian automaker Quantum Performance Vehicles has just unveiled photos and details about its brand new sports car. Dubbed the Quantum GP700, the car has been created to combine the best of the Ariel Atom and KTM X-Bow track cars with performance to rival the very best modern-day hybrid hypercars.
Powering the Quantum GP700 is a twin-supercharged 2.7-litre four-cylinder engine reportedly delivering 700 hp and 482 lb-ft of torque. When mated to a six-speed Holinger sequential transmission, the car will reportedly sprint to 100 km/h in a mere 2.6 seconds. Such an acceleration time is helped by the fact that the car weighs 700 kg therefore giving it a perfect one-to-one power-to-weight ratio like the Koenigsegg One:1 and Hennessey Venom GT.
Quantum goes on to claim that the GP700 will be capable of cornering at 2.5 Gs at 180 km/h and up to 1.9 Gs through slower corners. When driven at 280 km/h, the sports car apparently provides enough downforce to be driven upside down in a tunnel. Massive brakes have also been installed to deliver up to 2 Gs of deceleration.
Interestingly, the Quantum GP700 is road legal in Australia and on a case by case basis, the firm believes it will be road-registrable in other markets around the world. All units will also come with a trackside support program similar to the McLaren P1 GTR and LaFerrari FXX K.
Discussing the car, Quantum said "Due to the limited production we will only seek type-approval for vehicles sold into the US. Registration of a vehicle will be dealt with on an individual basis and we will make necessary design modification if required during construction… as part of the driver support package. The current prototype of the GP700 is registered in Australia, in our opinion one of the most regulated markets in the world. We therefore are confident we can have vehicles certified globally case by case."