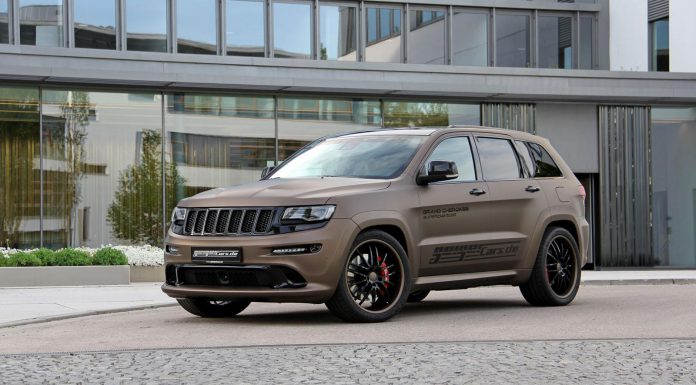 In typical specification, the Dodge Grand Cherokee SRT features a naturally-aspirated 6.4-litre V8 engine delivering 470 hp. Not satisfied, tuning firm GeigerCars has just unveiled its aggressively modified Grand Cherokee SRT and it really has turned up the insanity dial to 11.
For starters, GeigerCars have installed V8 with a 2.9-litre supercharger. When combined with modified pistons as well as a tweaked ECU, the new SRT delivers 708 hp therefore putting it 1 hp ahead of the two Dodge SRT Hellcat models. Alongside the horsepower gain, 776 Nm of torque is now delivered resulting in a sprint to 100 km/h of just 3.9 seconds and a 295 km/h top speed.
Beyond these engine mods, the Dodge Grand Cherokee SRT by GeigerCars features a tweaked suspension system incorporating lowered springs and new sway bars. This particular example is also rolling on a set of gloss black wheels and features an eye-catching matte brown wrap.