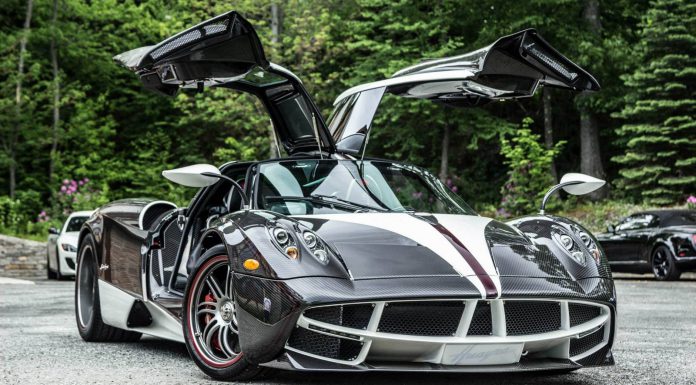 Another unique Pagani Huayra has just been delivered in the United States following on from the likes of the Huayra La Monza Lisa and Huayra 730S.
Officially dubbed Pagani Huayra 'The King' 1 of 1 of 1, the Italian hypercar has been adorned with a plethora of unique elements to distinguish it from all other Huayra models produced thus far. With that in mind, the exterior is characterised with a plethora of typical gloss carbon fibre across much of the bonnet, front and rear quarter panels and the gullwing doors.
The real distinguishing feature of the Huayra 'The King' 1 of 1 of 1 however, are its white and dark red elements. White adorns parts of the front bumper, side skirts, wing mirrors, A and C-pillars as well as the rear decklid. Final white components include taillight clusters and parts of the rear bumper and diffuser.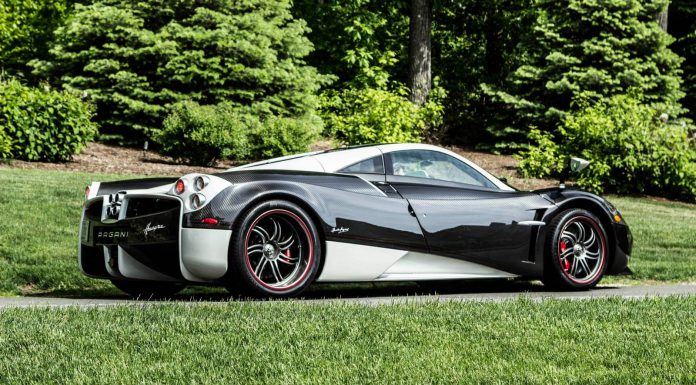 Alongside the bespoke exterior is an equally as eye-catching interior. It perfectly reflects the exterior by combining carbon fibre with white and black leather. And in case you're wondering, the car really is called 1 of 1 of 1!
Although unconfirmed, it is likely that this latest bespoke Huayra is mechanically identical to most others. Consequently, its 6.0-litre V12 should pump out 720 hp and 740 lb-ft of torque and when combined with a quick-shifting seven-speed transmission and rear wheel drive, should accelerate to 100 km/h in the low 3 second range.