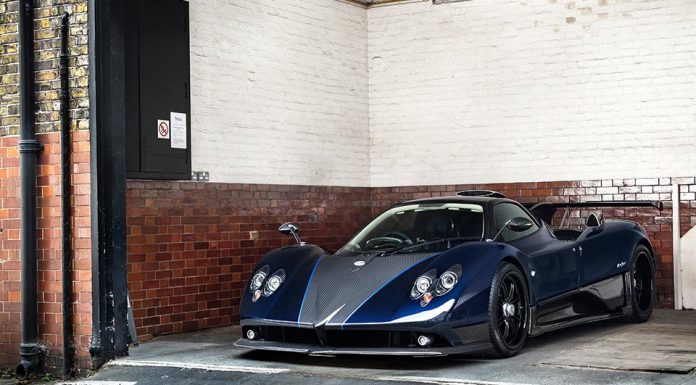 Special edition Pagani Zondas are commonplace nowadays. Its common knowledge that Pagani will upgrade an existing chassis to a special edition version, tailored to the customers exacting requirements. The new Pagani Zonda 760VR is on such example. It was spotted in London recently be Alex Penfold.
Whereas other special edition models come fitted with a huge amount of upgrades and updates, this particular example is notable for the mild tweaks it displays. The Pagani Zonda 760VR gets the 760-series read spoiler and vertical centre board as well as Cinque ram air vents and a Cinque roof air intake.
What it doesn't have is the bolt-on fenders and the aggressive front splitter of the other 760-series cars. The 760VR does get a new rear diffuser however. Interestingly, the Pagani Zonda 760VR was a Pagani Zonda F Roadster in its earlier life, chassis number 76089 and it looks to have retained the same interior. It is chassis number 22 of 25 Roadsters.