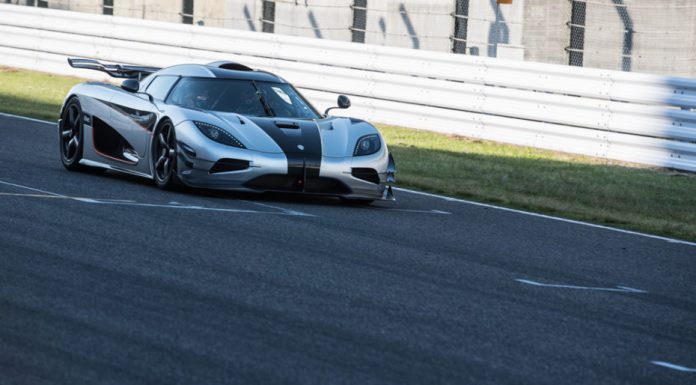 Not long after we brought you images and details about the Koenigsegg One:1's recent outing at the Suzuka Formula One circuit in Japan, a clip showing an onboard view of the Swedish hybrid hypercar on the circuit has been released. As you can inevitably imagine, it is blisteringly fast!
One interesting point about this particular Koenigsegg One:1 is that it has been installed with a steel roll cage for testing purposes. Behind the wheel was the marque's factory driver Robert Serwanski with the car running with the standard aero setup and regular petrol. Despite not attempting a balls-to-the-wall flying lap, the One:1 did set a best time of 2:17.57.
[youtube]https://www.youtube.com/watch?v=Yz6MSbZqRow[/youtube]
Beneath the skin, the Koenigsegg One:1's twin-turbocharged V8 delivers 1341 hp and 1371 Nm of torque. When combined with an overall weight of just 1341 kg, the One:1 features a perfect 1 hp to 1 kg power to weight ratio. The only other production car to achieve such a figure is the Hennessey Venom GT.
The Koenigsegg One:1 is expected to reach speeds in excess of 450 km/h so aerodynamics are key to the One:1 package. Thanks to the new front facia and the Le Mans prototype inspired rear wing, downforce at 260 km/h is equal to 610 kg whilst at 440km/h, the One:1 develops 830 kg. The One:1 is able to pull 2G's of force in the corners!