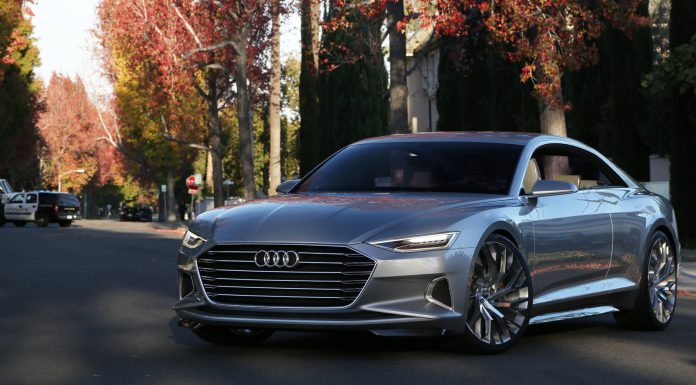 Ahead of the next-generation Audi A8 sedan launching in 2017, a plethora of new details about the car have surfaced thanks to Auto Express. Designed to rival the current Mercedes-Benz S-Class and upcoming next-gen 7-Series, the new A8 is promising to be a thorough upgrade over the current car.
While speaking with Auto Express, Audi technical development chief Dr. Ulrich Hackenberg said "The A8 will be the next-generation of the every successful vehicle model for Audi, so what we are doing is looking at which future technologies make sense for our customers, what do they expect and how can we surprise out customers. The next level of sophisticated technology will be in the A8."
Audi Prologue Concept

One of the key elements of the new Audi A8 will be its use of the German marque's piloted driving technology. It will include 12 ultrasonic sensors, laser scanners as well as advanced radar sensors and hi-resolution video cameras to monitor the outside of the car. It will have the capacity to drive the car autonomously at speeds of up to 60 km/h.
Elsewhere, head of electronics at Audi Ricky Hudi has confirmed that the new Audi A8 will also debut organic LEDs as the next step-up over the marque's Matrix LED technology. A range of digital displays will also be installed with each supporting gesture control alongside occupants to answer calls, change radio stations and adjust the temperature among other things.
Powertrain wise, it has also been announced that the next-gen Audi A8 will be available with a range of V6 and V8 engines with electric turbocharging also set to be used. A plug-in hybrid variant is also inevitable.
[Via Auto Express]