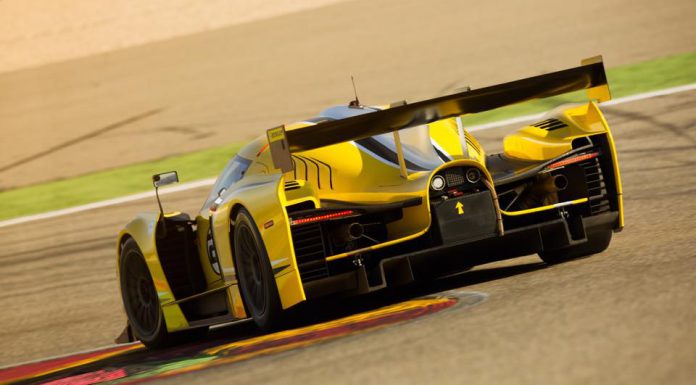 Scuderia Cameron Glickenhaus has just confirmed that the SCG003 Stradale will be attending the Concorso d'Elegance Villa d'Este 2015 over the following two days. The SCG003 Stradale is of course the road-legal variant of the advanced supercar.
On May 23rd, the SCG003 will be displayed throughout the grounds of Villa d'Este while on May 24th, it will be moved for public display at Villa Erba. The SCG003S in question originally debuted at the Geneva Motor Show 2015 and was then converted into racing 'Competizione' specification for the 24 Hours of the Nurburgring. For Villa d'Este, it is being converted back to the road variant.
Alongside the exclusive SCG003S being displayed, Jim Glickenhaus will also bring along the famous Ferrari P4/5 by Pininfarina which won the 'Concept Car and Prototypes' category at Villa d'Este in 2006.
Visually, the SCG003S and SCG003C share many design traits yet are still easy to distinguish from each other. The road-car for example features a characteristic supercar design with a low cockpit, large rear wing and a combination of flowing and sharp lines. The front fascia is clearly motorsport inspired with a prominent nose stretching out past the splitter. Another eye-catching design element are the wing mirrors mounted on the front wheel arches.
Arguably the most unique design feature of the SCG003S is the roof and decklid design. The car doesn't feature any sort of rear window and instead features a prominent shark fin stretching from the roof and connecting to the rear wing. The rear end is then characterised by twin exhaust pipes, slim LED taillights and a prominent diffuser.
[showhide]
"Scuderia Cameron Glickenhaus is proud to announce that SCG003 Stradale will attend the Villa
d'Este Concours d'Elegance in Cernobbio from May 22nd to 24th , 2015. The car will participate
to the Concours in the "Concept Cars & Prototypes" category and will be displayed in the
grounds of the charming Villa d'Este on Saturday May 23rd, before moving to the nearby Villa
Erba in the early morning on Sunday May 24th for the traditional display to the public.
This SCG003 Stradale was world-premiered at the 2015 Geneva Motor Show. It was then
converted to the SCG003 Competizione to take part to the 2015 VLN Championship and the 24
Hours of the Nürburgring. After having successfully completed the 24 Hours race on last May
16th to 17th, the car has been converted again by the SCG Team to the road version to
participate to the Villa d'Este Concours d'Elegance.
To celebrate the event, Jim Glickenhaus has brought back to Italy the Ferrari P4/5 by
Pininfarina, that won the Villa d'Este Concours d'Elegance in 2006 in the "Concept Car and
Prototypes" category and was the first special car on which Jim Glickenhaus and Paolo Garella
collaborated.
Both cars will be driven tomorrow afternoon to Villa d'Este along the Torino to Como
motorway, so…….stay tuned!"
[/showhide]