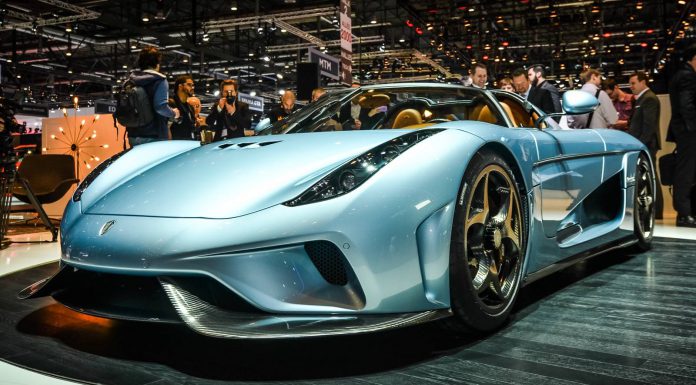 As part of Koenigsegg's expansion across North America, the Swedish automaker has just announced Momentum Autogroup as its latest dealership in the United States.
Momentum Autogroup will open up its first Koenigsegg showroom just outside San Francisco by the end of the second quarter this year. Before the showroom opens however, the dealer has already been authorised to sell sports cars produced by Koenigsegg.
Discussing the news, chief executive and founder of Koenigsegg Automotive, Christian von Koenigsegg said "We are really excited to finally reach the Californian market with our hand built and bespoke cars. We are also very pleased in finding such a good partner as Momentum for one of my favourite places – the Bay Area. We have invested heavily into making this happen and are truly looking forward to shipping the first cars to anticipating customers.
Chief executive of Momentum Autogroup Rahim Hassanally expanded on this by adding "I am excited to be part of the Koenigsegg family & I am looking forward to being a major player in the ultra-highline segment. With two new models and California certification coming we couldn't have picked a better time to be a Koenigsegg dealer."
[showhide]
We are delighted to hereby introduce Momentum Autogroup as official Koenigsegg dealers for Northern California and the North West USA.
Momentum Autogroup is owned and operated by Rahim Hassanally. The first Koenigsegg showroom will be situated in Walnut Creek, just outside San Francisco. Momentum Autogroup will open up their high end dealership by the end of the second quarter of this year. General Manager for Walnut Creek will be Mr. John Goodrich.
The authorization of Momentum Autogroup to sell Koenigsegg sports cars becomes effective as of today.
"We are really excited to finally reach the Californian market with our hand built and bespoke cars. We are also very pleased in finding such a good partner as Momentum for one of my favourite places – the Bay Area. We have invested heavily into making this happen and are truly looking forward to shipping the first cars to anticipating customers."
– Christian von Koenigsegg – CEO & Founder, Koenigsegg Automotive AB
"I am excited to be part of the Koenigsegg family & I am looking forward to being a major player in the ultra-highline segment. With two new models and California certification coming we couldn't have picked a better time to be a Koenigsegg dealer."
– Rahim Hassanally – CEO, Momentum Autogroup
"I am excited and honoured to represent two world class Automotive Companies, Koenigsegg and the Momentum Autogroup. The Koenigsegg brand is synonymous with world-class engineering and being at the forefront of technological development. I feel Koenigsegg's DNA is a perfect match to the innovations that have made the San Francisco Bay Area the technology capital of the world. I look forward to assisting our clients with all their Koenigsegg needs."
– John Goodrich – General Manager, Momentum Autogroup
"This appointment recognizes the entire Momentum team as well as Rahim and John, it acknowledges their professionalism and embodiment of the unique Koenigsegg culture and values. I look forward to working with Momentum in delivering an exceptional Koenigsegg experience to our clients. I am delighted to be able to make this announcement, and I would to take this opportunity to wish Rahim John and Momentum Autogroup team a warm welcome to Koenigsegg family."
– Tariq Ali – Director Sales, Koenigsegg Automotive AB
Inquiries
John Goodrich
[email protected]
+1(408)-914-8530
Website
www.momentumcollection.com
[/showhide]