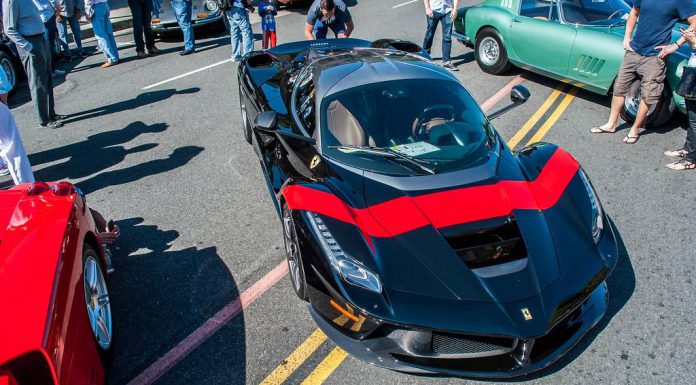 This year's Concorso Ferrari event was recently held in Old Town Pasadena in California. Taking place on a beautiful Sunday morning with perfect weather, Concorso Ferrari 2015 saw a seemingly never ending array of Ferrari models on display.
The event is currently in its 8th eight and is held by the Ferrari Club of America Southwest Region. Alongside all the Ferrari models of different eras on display, all Ferrari models produced before 2004 were eligible for the Concorso judging with the Best in Show award going to a 1952 Ferrari 212 Export Vignale. Ken Roath's brand new Ferrari LaFerrari then walked away with Best Car on the Street honours.
Among other Ferraris on display included a gorgeous Rosso Corsa Ferrari Enzo, Ferrari 288 GTO, Ferrari F50, a number of Ferrari 458 Speciale and many others. One of the non-Ferrari highlights was a silver Saleen S7.
[Via cncpics]