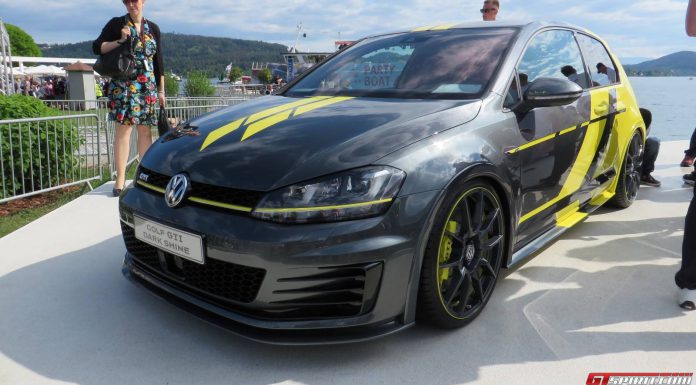 The Worthersee Meeting 2015 has proven to be one of the most memorable in recent years thanks to the plethora of special Volkswagen Group concepts introduced at the show. These include the Audi TT Clubsport Turbo Concept, Volkswagen Golf GTI Dark Shine, Volkswagen Golf GTE Sport Concept and the VW GTI Clubsport Concept.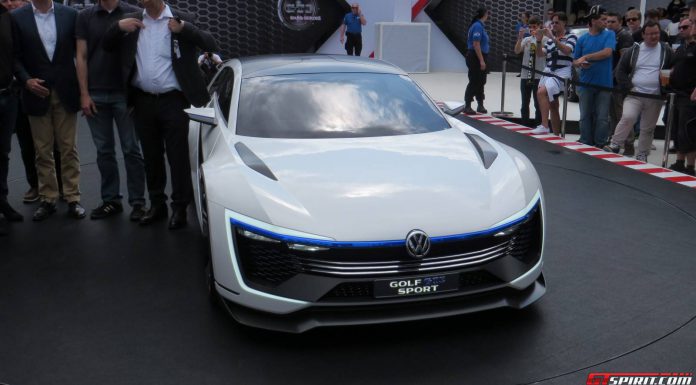 As for the Volkswagen Golf GTE Sport Concept, it is powered by the 1.6-litre TSI engine of the Volkswagen Polo R WRC. That engine produces a total of 299 hp and 400 Nm of torque. It has then been combined with two electric motors lifting total horsepower to 400 hp and 670 Nm of torque. Thanks to all of this power, it is proposed that the car can accelerate from a standstill to 100 km/h in a mere 4.3 seconds as well as a 280 km/h top speed.
By comparison, the Golf GTI Clubsport Concept pumps out 265 hp from its 2.0-litre four-cylinder engine. That figure is a 35 hp increase over what the current GTI delivers when equipped with the Performance package in Europe. Alongside that added power, an overboost function is featured on the GTI Clubsport Concept which provides an additional 25 hp at the touch of a button and for short bursts.
The Golf GTI Dark Shine was then created by a group of Volkswagen apprentices and 390 hp and 359 lb-ft of torque at 4700 rpm from the hot hatch's 2.0-litre TFSI four-cylinder engine has been extracted. Specific details about how these figures have been achieved haven't been released but it has been confirmed that the Golf GTI Dark Shine features a custom stainless steel exhaust system alongside a carbon fibre air box and beefed up tailpipes. Mated to the modified engine is a DSG dual-clutch transmission.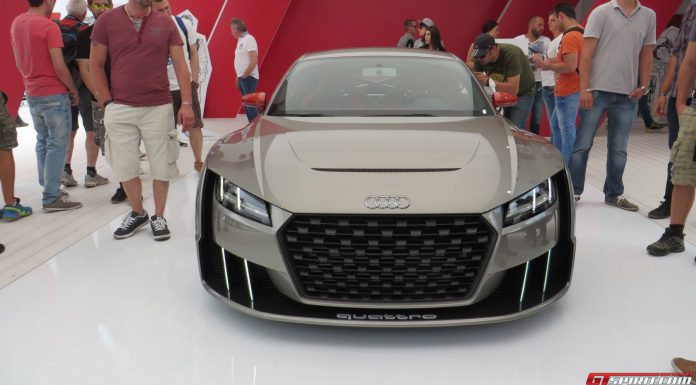 Finally is the Audi TT Clubsport Turbo Concept. It features a 2.5-litre TFSI five-cylinder engine bearing similarities to the road-going TT. However, the engine makes use of a potent electric biturbo system that supplies more power and torque to the engine. As a result, the new show car develops a total of 600 hp and 650 Nm of torque enabling it to sprint from naught to 100 km/h in just 3.6 seconds before achieving a top speed of 310 km/h.