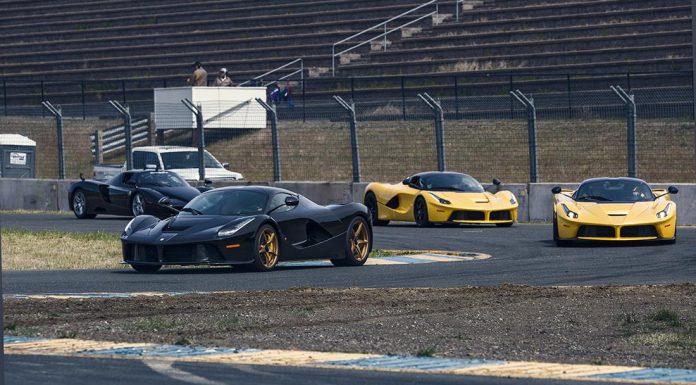 At the recent Ferrari Challenge weekend held at Sonoma Raceway in California, no less than four examples of the exceptionally potent Ferrari LaFerrari hit the track.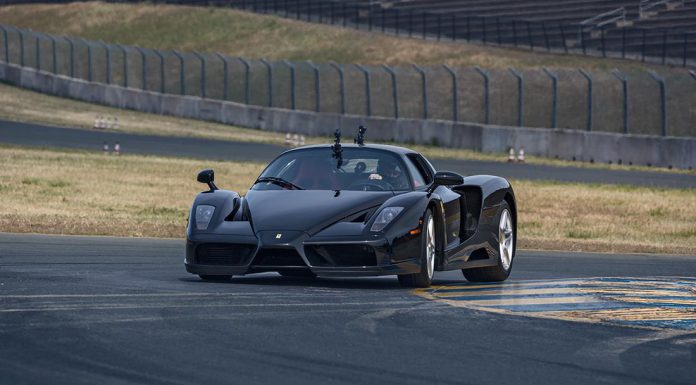 Of the four LaFerraris to go out onto the circuit, two were finished in yellow with contrasting black wheels and gloss black roofs while the third was painted in black with gold wheels and the fourth in a dark shade of red. It too is riding on a set of black wheels and includes a black roof.
As a reminder, LaFerrari gets a 6.3 litre V12 which is connected to an electric motor similar to the system on the McLaren P1. The Ferrari F150 V12 has an output of 789 hp at 9000 rpm and 700 Nm at 7000 rpm while its electric motor has a maximum output of 161 hp and 270 Nm of torque. That delivers a total combined power output of 950 hp, allowing the new Ferrari Enzo to do 0-100 km/h in less than 3 seconds, 0-300 km/h in 15 seconds and a top speed in excess of 350 km/h.
[Via Fotoglifics]