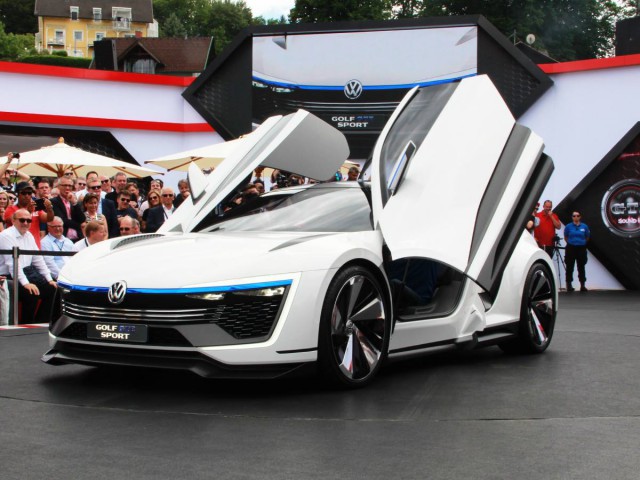 The brand new Volkswagen Golf GTE Sport Concept and Volkswagen Golf GTI Clubsport Concept are currently on display at the ongoing Worthersee Meeting 2015. The former is a bold interpretation of the popular German hatchback while the latter is a preview of an upcoming Golf variant to slot between the 'standard' GTI and the current range-topping Golf R.
As for the Volkswagen Golf GTE Sport Concept, it is powered by the 1.6-litre TSI engine of the Volkswagen Polo R WRC. That engine produces a total of 299 hp and 400 Nm of torque. It has then been combined with two electric motors lifting total horsepower to 400 hp and 670 Nm of torque. Thanks to all of this power, it is proposed that the car can accelerate from a standstill to 100 km/h in a mere 4.3 seconds as well as a 280 km/h top speed.
With all of that power and performance, one could expect the GTE Sport Concept to then feature rather high fuel consumption figures. However, when operating in hybrid mode, it sips down a mere 2 litres of petrol per 100 km with an all-electric mode also offered and providing a range of 50 km.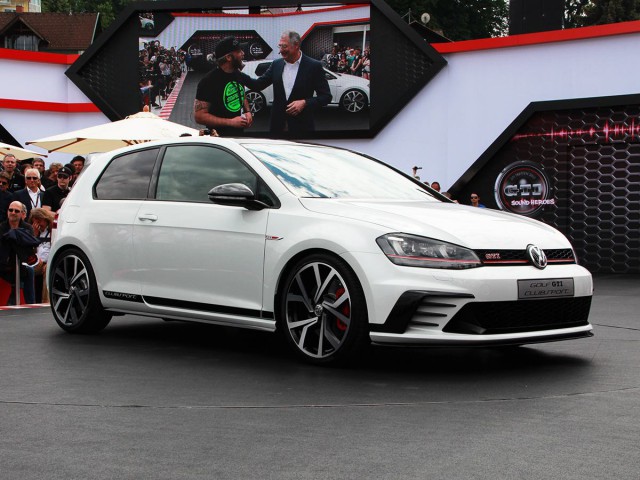 By comparison, the Golf GTI Clubsport Concept pumps out 265 hp from its 2.0-litre four-cylinder engine. That figure is a 35 hp increase over what the current GTI delivers when equipped with the Performance package in Europe. Alongside that added power, an overboost function is featured on the GTI Clubsport Concept which provides an additional 25 hp at the touch of a button and for short bursts.
The concept on display at Worthersee then features a six-speed dual-clutch transmission alongside an electronically-controlled XDS differential. It is likely that the production model will also be offered with a six-speed manual however.