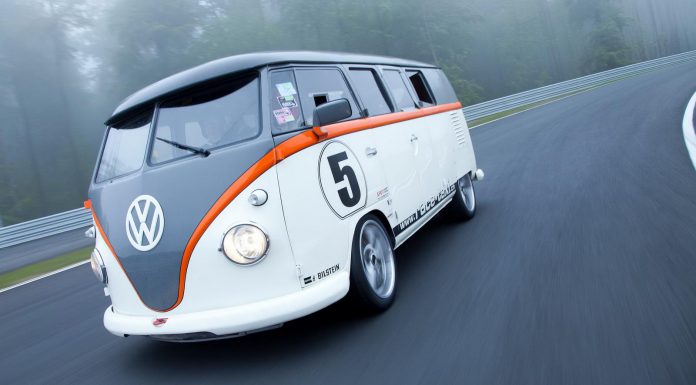 An absolutely insane Volkswagen T1 van has been unveiled at the Worthersee Meeting 2015 courtesy of coachbuilder Fred Bernhard.
Powering the Volkswagen T1 by Fred Bernhard is a 3.6-litre aircooled six-cylinder engine from the 993-generation Porsche 911. However, the coachbuilder has installed a couple of turbochargers onto the engine meaning it now delivers 522 hp as well as 558 lb-ft of torque. It has yet to be revealed if the T1 in question is rear wheel or all-wheel drive but it does make use of a six-speed manual transmission lifted straight from the Porsche 996 GT3.
Performance times haven't been released but it's been confirmed that the T1 by Fred Bernhard tips the scales at 1500 kg meaning it should be quite fast off the line.
Beyond its racing inspired livery and 18-inch BBS wheels, the 522 hp Volkswagen T1 looks relatively stock and unassuming.