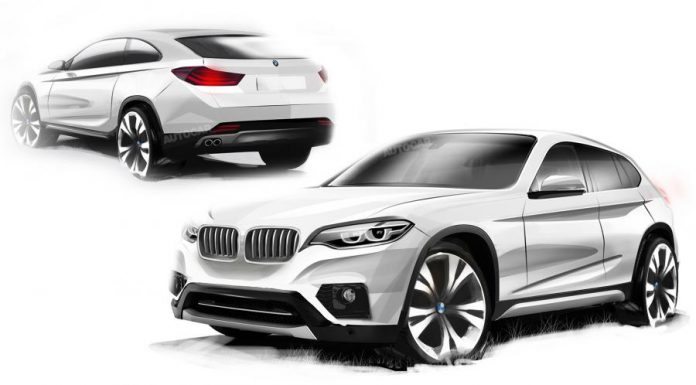 BMW is believed to have given the green light for a new compact crossover dubbed the X2. Designed to sit between the BMW X1 and X3, the new X2 will feature a range of technologies featured and used by existing BMW models.
For starters, the BMW X2 will be based around the German marque's UKL platform currently used by the X1, 2-Series Active Tourer and 2-Series Gran Tourer. Elsewhere, a selection of existing three-cylinder and four-cylinder BMW engines will be offered for the X2 in both petrol and diesel guises. Depending on specification, drive will be sent either through the front wheels or all four wheels.
One of the engines tipped to be used by the BMW X2 will be the company's B48 engine featured in the 2-Series Active Tourer. When installed in that car, the engine offers up 228 hp. However, for the X2 it is expected to be offered in M performance guise and will apparently deliver around 300 hp as a result.
Visually, the X2 will feature a liftback-style tailgate while also drawing on inspiration from both the X4 and X6 in its design. Inside, the X2 is pinned to be very similar to the X1 albeit on a slightly larger scale.
Autocar claims that the first BMW X2 prototypes will begin testing in the coming weeks while a concept car previewing the X2 could debut as soon as the Geneva Motor Show 2016 in March.
[Via Autocar]