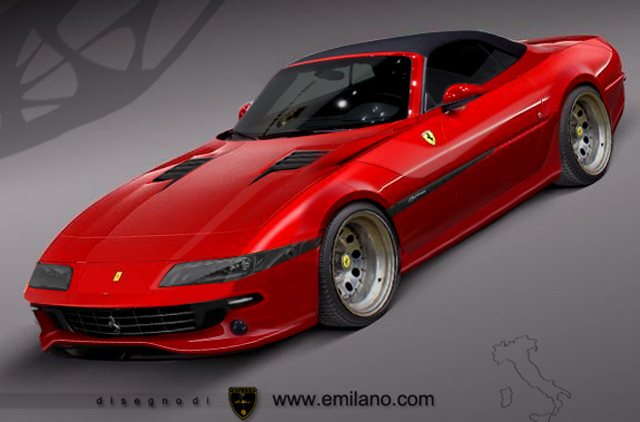 The Ferrari Daytona is certainly one of the most recognisable Ferraris ever created. With a unique design and an equally provocative name, it is little surprise why the Italian gran tourer is held in such high regard. If however, Ferrari decided to create a modern-day Daytona, just how would it look? Well, Evren Milano has rendered just that.
Taking design inspiration from the original, Milano has imagined the car in four different colours and most importantly, as a convertible. Additionally, it has been fitted with deep dish wheels at both the front and rear alongside a modern-day Ferrari front grille and lower splitter.
What do you think about this modern-day Ferrari Daytona Roadster?