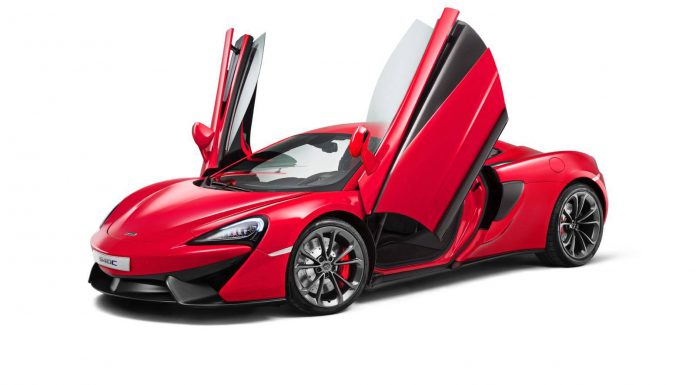 At the New York Auto Show 2015, the covers were taken off the entry-level McLaren 570S. Just a few short weeks later in Shanghai, the 540C was revealed designed to sit just below the 570S in the British marque's line-up. However, it has emerged that McLaren won't create a car to go further downmarket than the 540C.
While speaking with The Truth About Cars, McLaren's global director of communications Wayne Bruce cited a number of explanations as to why a mass market McLaren won't be created. One of the key reasons is that the small British marque is unable to produce carbon fibre cheaply enough to be featured on a mass market car.
Furthermore, Bruce said that McLaren wouldn't risk its recent attained profitability in making the huge investment required to create a mass market model. Additionally, such a car wouldn't be good for the McLaren brand generally because its current customers expect exclusivity and that invariably comes at a cost.
As for the McLaren 540C, it is virtually the same as the 570S Coupe. It gets the same carbon fibre MonoCell II chassis and the same mid-mounted 3.8 litre V8. As the name suggests, the engine has been down tuned further to generate 540 PS at 7,500 rpm and 540 Nm of torque between 3,500 and 6,500 rpm. Performance figures from 0-100 km/h are 3.5 seconds with a top speed of 320km/h (199mph).
[Via The Truth About Cars]