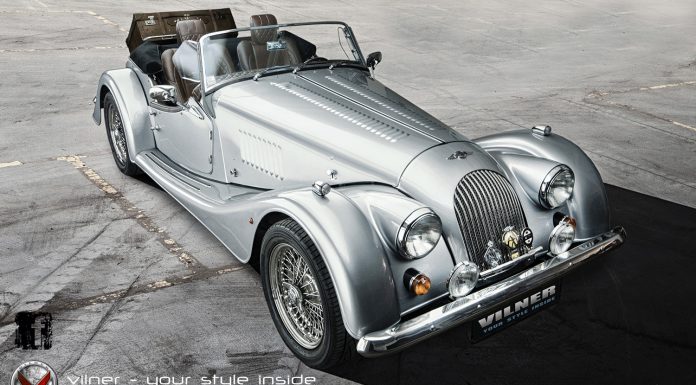 Morgan's have always been well renowned for their craftsmanship so when aftermarket tuner Vilner decided to base their latest project around the Morgan Plus 8, the firm knew that it's presentation of the upgrades were absolutely key.
With that in mind, Vilner opted to outfit the Morgan Plus 8 with luxurious quilted leather on the back of a request from the Plus 8 owner who wasn't entirely satisfied with the standard interior of the British sports car. Consequently, the white and grey leather was replaced by dark brown leather.
Alongside the brown leather, the Morgan Plus 8 by Vilner includes contrasting white stitching while silver thread is found throughout other areas of the interior. Beyond the leather components, Vilner has outfitted the Plus 8 with black alcantara while finely stitched covers have also been employed over the standard seat belts.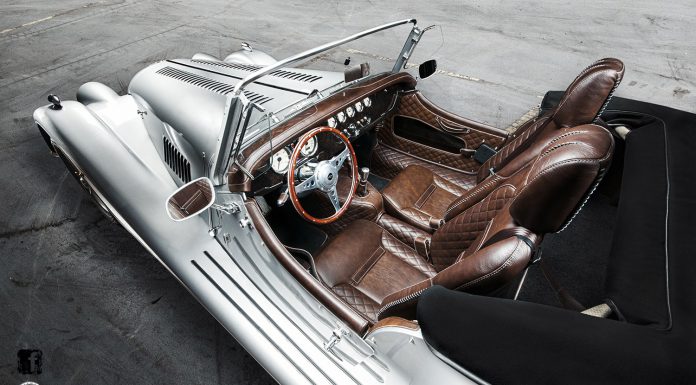 Elsewhere, Vilner replaced all of the car's exposed bolts in the cockpit with a shiny set of bolt heads while aluminium and wood also adorn the thinly spoked steering wheel.