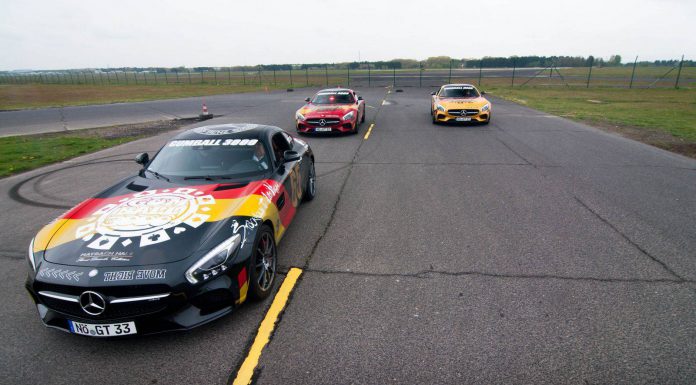 Last weekend the third edition of Spring Event was held at Weeze Airport. As with previous Spring Event Weeze editions, we were invited to join the media team and had access to all areas. The recipe was a success so why change it, thought the Petrolhead Events organisation. The scene was set with a limited group of supercars and spectators that gathered at the location which guaranteed for lots of action and fun.
We were at Weeze Airport which crucially included an airstrip for drag races and a special drift area where the supercar owners were guided by professional instructors to learn how to induce huge and entertaining slides. The supercars left the meeting point in Utrecht, The Netherlands at 08:15 where the skies had opened and dusted all the cars with drops of precipitation. When arriving in Weeze 1.5 hours later, the weather had cleared up and the sun made an appearance.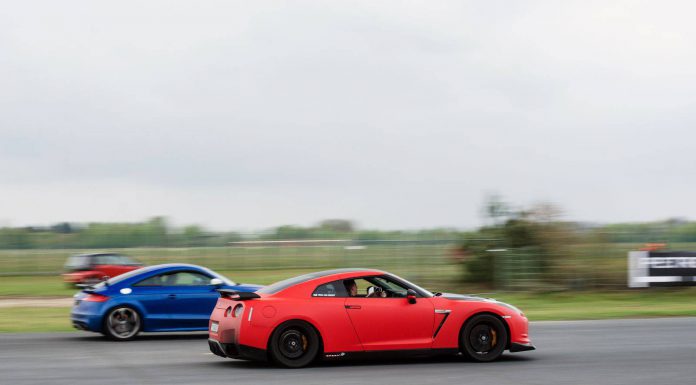 Sadly this year there were no hypercars at the event due the weather predictions. That being said, there were still a great variety of supercars that took part. The most popular car with, 10 examples, was the Nissan GT-R followed by several Porsche 911's. The Porsche 991 Turbo S was hard to beat because of its tenacious grip and launch control.
As the drivers broke for lunch the rain began to fall again. Fortunately the shower was a brief one and the tarmac was once again dry meaning that the traction advantage to the all-wheel-drive cars was not so significant. White, orange and black Lamborghini Huracans also made appearances and were fast enough to beat the Ferrari 458 Speciale and 458 Speciale Aperta.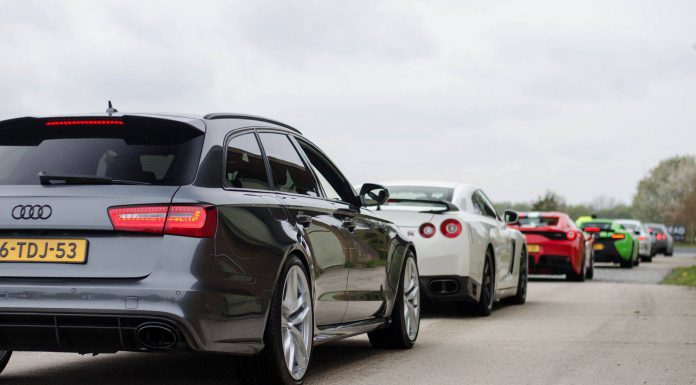 Further highlights were three of four Mercedes-AMG GTS' of the Gumball3000 team, a Brabus G850 Widestar based on the Mercedes-Benz G65 AMG, the BMW i8 which was surprisingly fast off the line and an Audi RS6 Avant C6 with 800 HP which beat several supercars such as a McLaren 12C.
We hope you enjoy the galleries complied by our team of photographers!