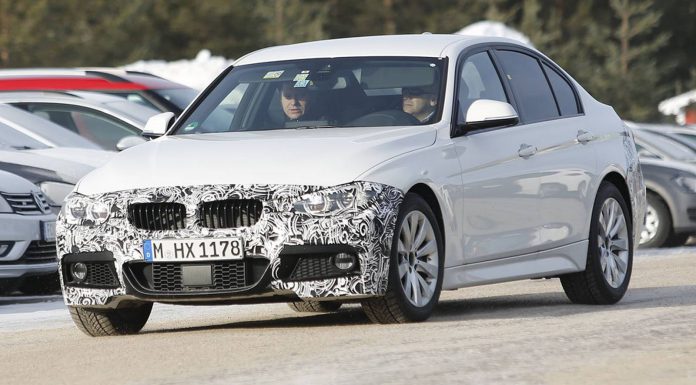 Munich is working on a mild facelift for the most important model in the BMW line-up, the BMW 3 Series – and that will include modifications to the M-Sport design package as well, caught here in camou spy shots.
Although there will be a few visible changes to the exterior – like a new front bumper with modified air-intakes and optional full-LED headlights instead of Xenon lamps – most modifications will be under the bonnet.
When introducing the updated 3 Series, BMW will offer the all-new range of three-cylinder petrol and diesel engines. In the future, these 1.5-litre units will be available in a wide range of models, from the new Mini to the 1-, 2-, 3- and 4-series, but even in the next 5 Series as well as now in the i8 hybrid.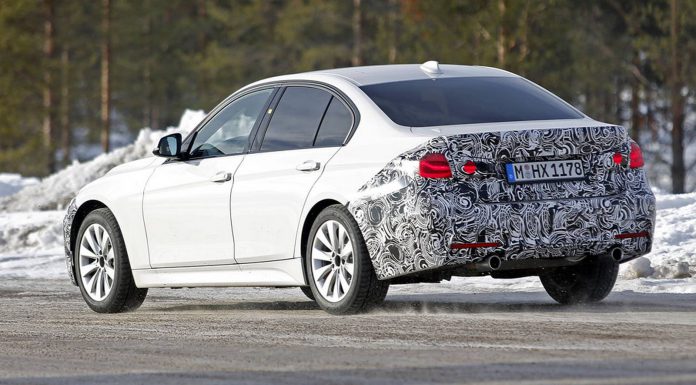 In addition to the new engine range, the 2015 BMW 3 Series will be given new or updated driver assistance systems and comfort features such as the traffic-jam assistant system from the 5 Series and soon in the new 2 Series Gran Tourer.
The early makeover of the BMW 3 Series is a necessity as competing manufacturers will start offering all-new models: Mercedes C-class, Volkswagen Passat and Audi A4.