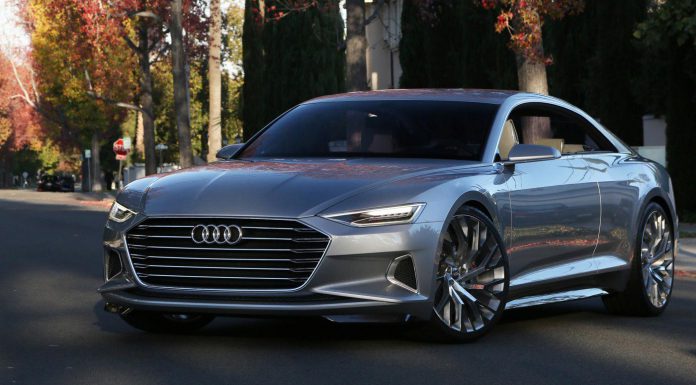 The premium German luxury sedan segment is set for rather dramatic changes in the coming years with BMW, Mercedes-Benz and Audi all working on next-generation versions of the 5-Series, E-Class and A6 respectively. Now new details about the 2017 Audi A6 have emerged.
One of the headlines of the next-gen Audi A6 will be its adoption of a semi-autonomous driving system similar to the system being developed for the upcoming new Audi A8. Another key feature of the 2017 Audi A6 will be its inclusion of a suspension system which automatically adjusts to changing road conditions. It will operate in a similar way to the Mercedes-Benz Magic Body Control system where a camera scans the road ahead and adjusts the suspension accordingly.
Power for the 2017 Audi A6 is pinned to be provided by a selection of petrol and diesel driven turbocharged 2.0-litre four-cylinder engines. Additionally, a 4.0-litre TDI V8 delivering in excess of 400 hp is also pinned to be offered alongside a plug-in hybrid version combining a 2.0-litre TFSI engine with a 122 hp electric motor.
Elsewhere, we know that the next-gen Audi A6 will be built around the second-generation MLB architecture which recently debuted on the latest Audi Q7 SUV. Stylistically, it will draw on last year's Audi Prologue Concept heavily.
[Via World Car Fans]