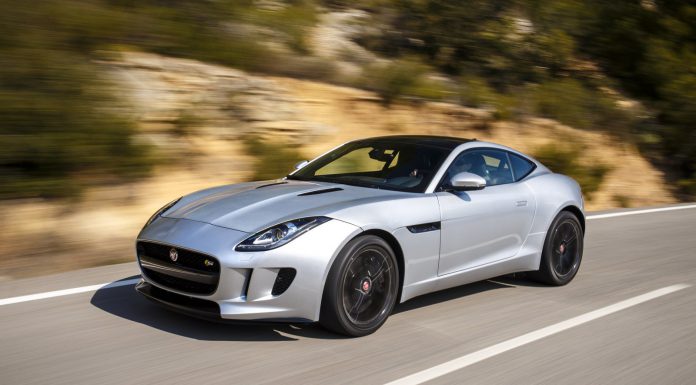 It is absolutely no secret that Jaguar Land Rover's Special Vehicle Operations division is planning an SVR badged variant of the Jaguar F-Type sports car. While it remains to be seen when that model will launch, Motor Trend has received confirmation that the F-Type SVR will deliver in excess of 600 hp.
As a result, the Jaguar F-Type SVR will become the British marque's most powerful car with drive inevitably coming from a tweaked variant of the range-topping 5.0-litre supercharged V8 already available across the F-Type range. As it stands, the most powerful version of the F-Type is the Project 7 with it delivering 575 hp compared to the 550 hp provided by the F-Type R.
It remains to be seen if the F-Type SVR will be offered exclusively with rear wheel drive or all-wheel drive (or even both), but it is inevitable that it will rocket to 100 km/h in the low 3 second mark.
Alongside the engine modifications, the F-Type's existing ZF eight-speed transmission will be tweaked to handle the additional power. Additionally, braking and suspension upgrades are likely.
Visually, the Jaguar F-Type SVR is pinned to be offered in both convertible and coupe guises and will include a bolder front bumper incorporating larger air intakes and a more pronounced splitter. Additionally, a modified rear spoiler will be installed.
[Via Motor Trend]