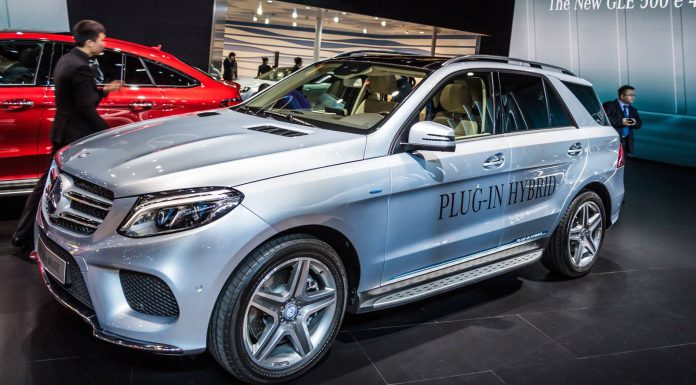 The 2016 Mercedes-Benz GLE500e Plug-In Hybrid is currently celebrating its world premiere at the Shanghai Motor Show 2015. As the name suggests, the GLE500e is a hybrid and is actually the German marque's very first plug-in hybrid SUV. Intrigued by this fact, we checked it out up close!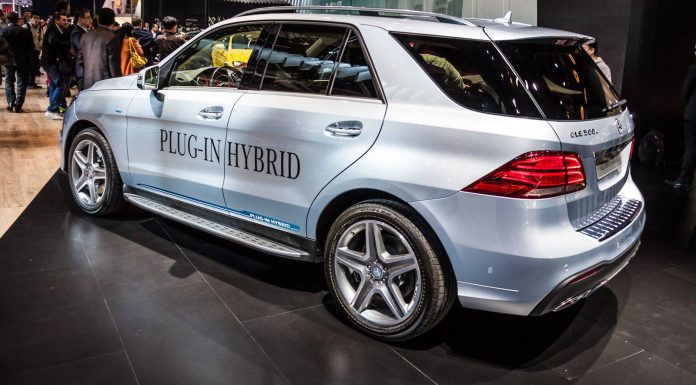 Beneath the skin, it adopts a twin-turbocharged 3.0-litre V6 engine with 328 hp and 354 lb-ft of torque. Alongside this internal combustion engine is an electric motor providing an additional 114 hp resulting in 436 hp and 479 lb-ft. The transmission found on this GLE version is a seven-speed dual-clutch transmission driving all four wheels. In pure electric mode, the GLE500e 4Matic can travel 28 km and reach a top speed of 128 km/h. All other GLE versions utilise a nine-speed automatic 'box.
Four different driving modes are offered for the GLE hybrid. Alongside the all-electric mode, an E-Save mode is available which preserves the current state of battery charge while Charge mode (as the name implies) charges the battery. Hybrid mode then provides the best of the internal combustion engine and the electric motor.
For more about the complete 2016 Mercedes-Benz GLE range, see our previous post. For more from the Shanghai Motor Show 2015, click on the embedded link!