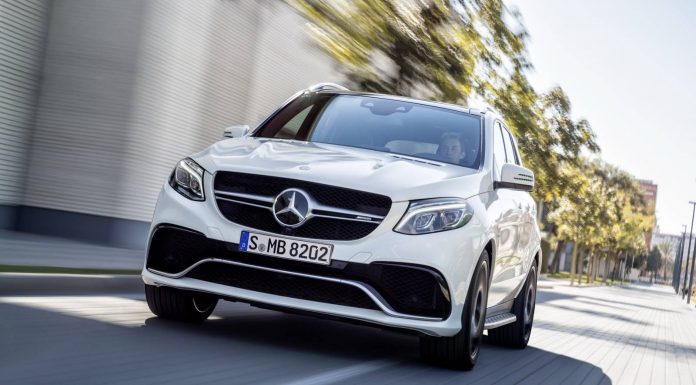 Prior to its world debut at next week's New York Auto Show 2015, the brand new 2016 Mercedes-Benz GLE has just been revealed. The new GLE replaces the M-Class in the Mercedes-Benz range of SUVs and alongside the name change, adopts a plethora of visual modifications (inside and out) as well as a host of mechanical tweaks.
Unsurprisingly, the Mercedes-Benz GLE is available in a number of different configurations with a selection of different engines. The entry-level Mercedes-Benz GLE250d makes use of a 2.0-litre diesel four-cylinder engine delivering 201 hp and returning an impressive 52.3 mpg on the combined cycle while emitting 140 g/km of CO2 emissions. Elsewhere is the Mercedes-Benz GLE350d offered with a 3.0-litre V6 diesel pumping out a more substantial 254 hp and 457 lb-ft of torque. This GLE variant returns 44.1 mpg and 169 g/km of CO2 emissions.
Significantly, a plug-in hybrid version is also available thus becoming the German marque's very first plug-in hybrid SUV. It is dubbed the Mercedes-Benz GLE500e 4Matic and adopts a twin-turbocharged 3.0-litre V6 engine with 328 hp and 354 lb-ft of torque. Alongside this internal combustion engine is an electric motor providing an additional 114 hp resulting in 436 hp and 479 lb-ft. The transmission found on this GLE version is a seven-speed dual-clutch transmission driving all four wheels. In pure electric mode, the GLE500e 4Matic can travel 28 km and reach a top speed of 128 km/h. All other GLE versions utilise a nine-speed automatic 'box.
Four different driving modes are offered for the GLE hybrid. Alongside the all-electric mode, an E-Save mode is available which preserves the current state of battery charge while Charge mode (as the name implies) charges the battery. Hybrid mode then provides the best of the internal combustion engine and the electric motor.
At the top of the range is the Mercedes-AMG GLE63 S. It features the German firm's staple 5.5-litre twin-turbocharged V8 engine delivering a total of 577 hp as well as 561 lb-ft of torque. As a result of this power and torque, the potent GLE derivative will rocket to 100 km/h in a mere 4.2 seconds as well as an electronically limited top speed of 250 km/h (155 mph). It returns 23.9 mpg on the combined cycle and 278 g/km of CO2 emissions.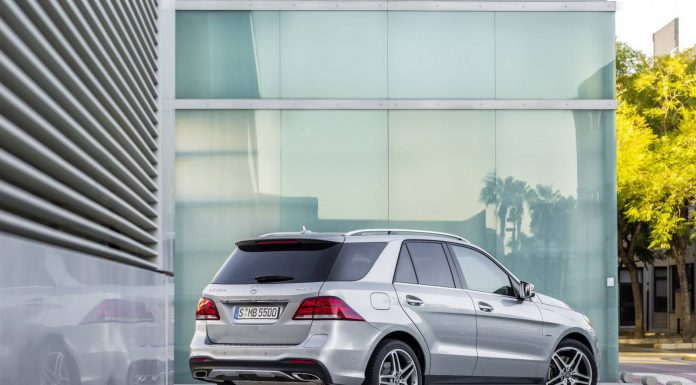 From a styling standpoint, the Mercedes-Benz GLE is dramatically different to the M-Class which it replaces with design inspiration clearly being taken from the GLE Coupe unveiled late last year in AMG and non-AMG variations. With that in mind, an entirely revised front fascia is featured with a more curvaceous and flowing design and far less straight lines than the M-Class.
Unsurprisingly, the Mercedes-AMG GLE63 S is significantly more aggressive than the lesser GLE models. Consequently, it combines a bolder front end with gaping large air intakes, aggressive side skirts as well as a bold rear diffuser and quad exhaust pipe system at the rear-end.