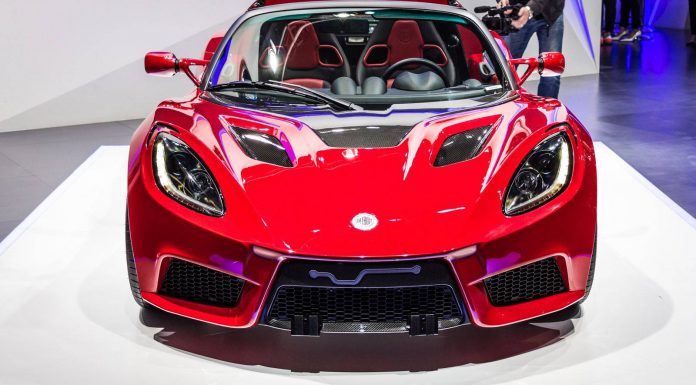 Two Detroit Electric SP:01 models are currently on display at the Shanghai Motor Show 2015. It is believed that production of the Lotus Elise based electric sports car has yet to commence but the car certainly promises a lot. We saw it in the flesh for the very first time.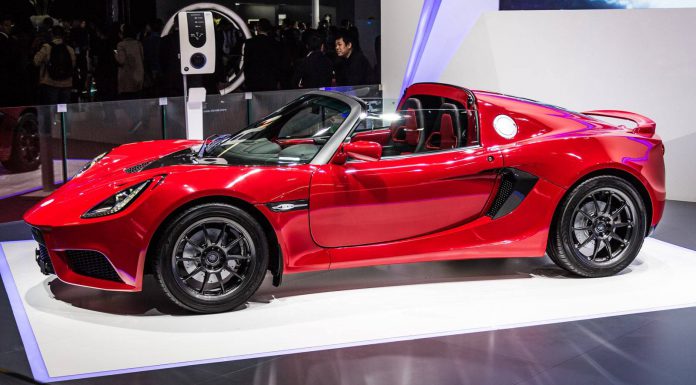 Underpinning the Detroit Electric SP:01 is an electric motor delivering 285 hp. This motor can be mated to a manual transmission with a single-speed and twin-speed automatic transmissions also available. All told, the SP:01 hits 100 km/h in 3.9 seconds and a 249 km/h top speed.
The interior of the SP:01 is characterised by an 8.4-inch touchscreen infotainment system. The system uses an Android operating system and can be used to control everything from the music player through to the air conditioning and heater systems as well as satellite navigation. Additionally, the Detroit Electric Smartphone Application Managed Infotainment system displays telemetry for the sports car.
When the Detroit Electric SP:01 officially launches, customers will be able to option a carbon fibre rear spoiler, diffuser and battery cover. Colour choices consist of Performance Black, Performance Blue, Performance Green, Performance Orange and Performance Silver alongside Special White and Special Red.
For more information about the Detroit Electric SP:01, see our previous post. For more from Shanghai, see our news channel!